For Bloggers and agents.
Would you like to manage Asia - Africa LED Industry? Asia - Africa Printing? China - Africa Laser Industry?
Do you read and think? It is not a joke. Do you really read and do you really think?
Work with us to make money together, you will own your own niche
Tanzania – India 3D Printing, Nigeria – Japan LED Lighting SA – Indonesia High Tech Apps, Ethiopia – China Laser business, ASEAN – Africa cybernetics. etc etc
Contact us here  info@sylodium.com if you want to Make money with us
For companies and institutions.
Tap Sylodium for synergies to conquer any Asia – Africa trade relation in Internet. Before you join us for free,before you conquer your global niches.
Make business in any bilateral trade (Nigeria – Indonesia, China – SA, Ethiopia – Vietnam, SAARC – COMESA…)
Our domains ChinaAfrica.mobi AfricaASEAN.com or IndiaAfricaTrade.com etc are a simple support because the key is in our crossing system 
FESPA Africa just grows and grows
Wide Format Online's African partners organise the FESPA Africa, the Southern African show attracts delegates from all over Africa as well as the rest of the world.
The Sign Africa and FESPA Africa expo is ideal for those looking to invest in new technology and business opportunities, showcasing cutting-edge developments in all aspects of wide format digital printing, garment decoration, screen printing, signage and LED lighting.
Printers and sign makers looking to diversify into wide format printing, signage and graphics and vehicle wrapping will be spoilt for choice with many exhibitors catering to these markets and industry experts available to share extensive knowledge.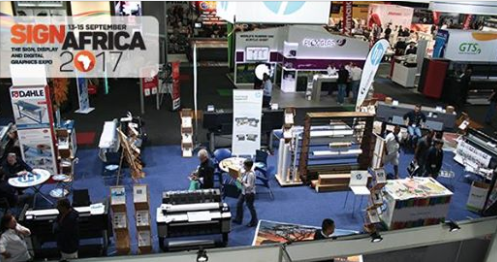 Hall 1 will feature a dedicated Textile Print Expo, showcasing all disciplines of print from screen printing, transfer printing, sublimation, direct digital printing and more. Printers in Africa are increasingly seeing textile printing as a new revenue stream. The advancements in ink and machine technology and wider availability of reliable printers has made this area a very attractive business opportunity.
The show would be ideal for those ex-pats visiting the old country as well as those of our suppliers and printers looking to expand into Africa.