FOR BLOGGERS and PARTNERS.
Do you want to manage Agro – Tech business between USA and Africa?
or Just Agro Tech business in your African country, or Agro Tech in some American city?
Contact us here, mayado@sylodium.com for be our blogger managing USA– Africa Agro Tech so managing all the niches related you choose: Ghana – Chicago Agro Tech, Nigeria Fresh agro, Africa – California agro APPs, etc, etc, endeless related with Agro – Tech – Fresh Veggies, Africa - USA.
Another option is being our collaborator in your African country if you consider as a good thinker, visionary, hard studious, you can become our blogger or our partner, of Nigeria, Tanzania, South Africa, Egypt…. contact us. mayado@sylodium.com
FOR COMPANIES AND INSTITUTIONS:
Tap our unique Crossing System. SYLODIUM: THE BUSINESS LANGUAGE. 
AmericaAfricatradecom
US government commits $115 million to Ghana's agric sector
New from Fair Trade AgroFood-WestAfrica.com
The US government has revealed its intentions to finance Ghana's agric sector.
Melinda Tabler-Stone, Chargé d'affaires of the US Embassy-Ghana says her outfit has rolled out an initiative called Feed the Future  and has mobilized more than $115 million in private sector investment for Ghana's agricultural productivity, boost incomes, and link farmers to market and trade opportunities.
She explains that the US government has recognised the challenge of access to private capital and markets and therefore the US is fully committed to working with its partners and the government of Ghana for a solution.
"Together with the government of Ghana development partners, we support small, medium and large enterprises in the maize, rice, and soy value chains. That support includes helping them form strategic partnerships and gain access to finance. To date, we have mobilized more than $115 million in private-sector investment for Ghana's agricultural sector".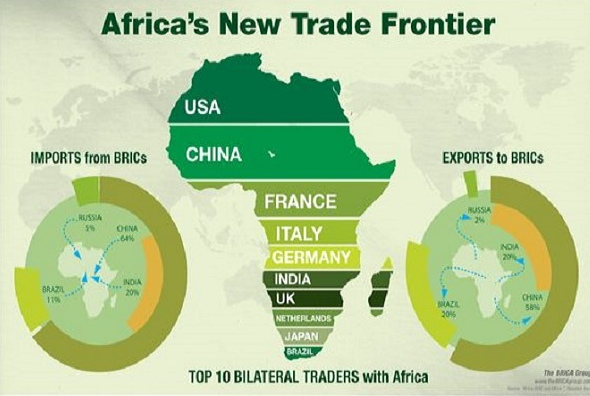 This achievement has directly benefited more than 95,000 smallholder farmers in northern Ghana – and 40 percent of them are women," she said.
Furthermore, she says the US is also promoting alternative and competitive sources of agricultural financing through the Ghana Alternative Market, which is operated by the Ghana Stock Exchange.
The United States Agency for International Development (USAID), through the US government's Feed the Future Initiative, hosted the fourth annual agribusiness investment summit to showcase investment opportunities in Ghana's agribusiness.
The event which was under the theme, 'Mobilizing Strategic Investment for Agriculture", brought together business service providers, financial institutions, agribusinesses, farmers, development partners and the Ghana government.
The main aim of the event was to spotlight Ghanaian agribusinesses, and link them with viable private investment opportunities.
The event featured panel discussions on subjects including opportunities in the agriculture sector, the importance of forming strategic partnerships to enhance agricultural productivity, and alternative sources of financing for agribusiness.