Banners
Purpose
The purpose of banner advertising is to promote a global brand on the internet, particularly in a website. The idea of getting to familiarize brand has iconic yielding effect in business terms. The effectiveness of banner advertising is also highly appreciated in all industries.
Sylodium being an anchor to the trade industry, is ultimately the place to get your banner advertised across targeted continents, countries and cities. We are a one-stop platform to get your business the global recognition it deserves.
Segmentation & Multiplication
Sylodium holds the key to how complex our algorithm works. We operate in segmentation with millions of combination before multiplying with just ONE banner. Hence, this allows just ONE banner advertisement to appear across targeted continents, countries and cities. The "positioning strategy" is done by our structure.
This process is considered a long-term strategy to all businesses in the market. You will be targeted by targeted businesses and consumers at specific places. A minimal marketing budget that brings your business to any part of the globe as we facilitate to provide targeted targets.
The Best Global SEO
Place your business above all as a Premium User. Sylodium expertly includes keywords in URLs and goals that allows you to own a particular niche. This is very important and useful in Google that work around keywords.
You will see your business advertisement in TOP position. This premium may also be regarded as a concentrated system that has a particular interest in particular crossing and then classified accordingly.
Banner Placement
Banners are sized at 188 x 176 pixels and will appear in all the niches you own. This will enhance your business presence and visibility in the targeted market.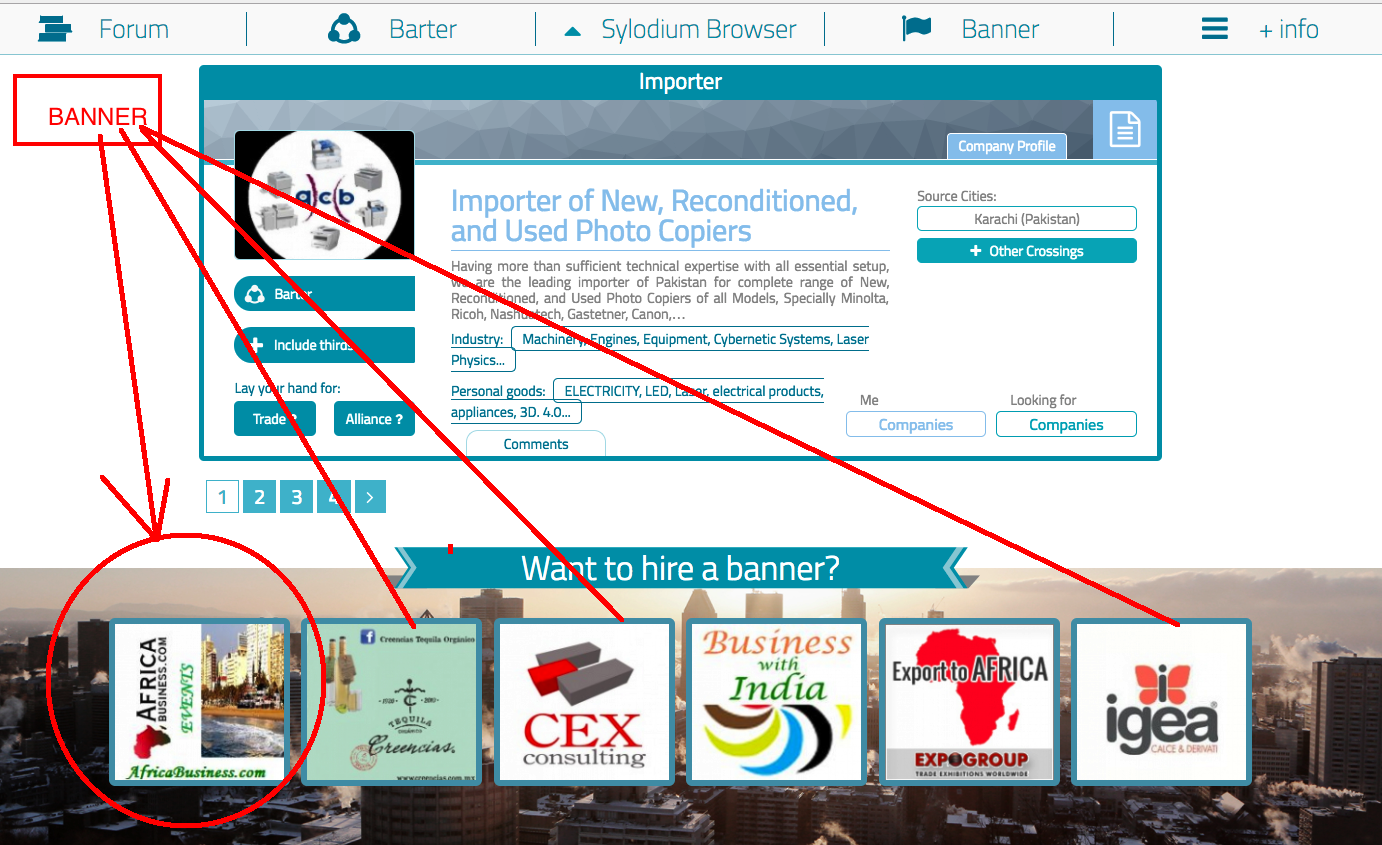 Premium Advantage
Achieve global recognition as a Premium User. Sylodium guides all businesses with much added advantage in the relevant market.
Discuss all possibilities and seize every opportunity. Contact us now.
49015
Zamora (Spain)
Avd Portugal 8 2nd
Sylodium SL CIF B-49269202.
34 - 693 720 436