Work With Us.
4 Million Business Places (2000 x 2000 Crossing Cities) via Our Automated Business System.
Call yourself the Collaborator of Sylodium. Yes! Take this opportunity to join our team as we're expanding globally targeting cities, countries and continents. An opportunity to network and market in the world of business. Join the movement as you earn along the way.
Clinch a deal. Talk to businesses on our Portal who are willing to Export to your respective countries and invite businesses to join Sylodium as a Premium User.
AREAS
1.-   Job for South America: 150
2.-   Job for Caribbean, Central America, Mexico: 100
3.-   Job for USA: 300
4.-  Job for Africa without Maghreb: 90
5 .-  Job for Middle East plus Maghreb: 120
6.-   Job for EU: 350
7.-  Job for rest of Europe: 70
8 .- Job for Russia and CIS countries: 130
9.-  Job for Indian subcontinent: 130
10.- Job for China: 450
11.- Job for ASEAN: 150
12.- Job for Rest of Asia and Oceania: 170     
We offer 2 options:
1.- Administrating city/country in relationship with the rest of countries of the world.
2.- Administrating INTERNATIONAL BUSINESS APPENDIXES (Blogs)
Option 1: Administrating city/country in relationship with the rest of countries of the world.
You'll manage 3 structured tiers of Sylodium Users in your country:
1) Free Users
2) Premium Users
3) Forum Participants
An Example:
You, as an Administrator from Ghana: in touch with Nigeria, USA, China, Japan, Middle East etc. will manage the business of all the countries interested in exporting, selling and offering their products to Ghana.

Accra - New York, Kumasi - Shanghai, Tamala – Paris equaling 4,800 business places combined with 49
The Potential to earn is multiplied via the automated global system.
Gather a team of collaborators and start approaching businesses.
All countries, recognized by the United Nations (UN) are also included in these areas which brings the count to more than 2000 cities:
We Want to Pay!
Work on your own time, own target with a powerful business model!
1.- Premium User. Invite businesses to join Sylodium as a Premium User.
2.- Plan by searching the Web, looking for potential business matches for Premium and Free Users, referencing them in the Global Forum, and contact them offering them intermediation via Sylodium to do their business in your country.
3.- Earn when a Premium User, want to do some operation via Sylodium in your country. You will also participate as an official Collaborator of Sylodium. Any highlighted condition set by Sylodium will be part of the deal.
4.- Administrate your own city of that country. We'll have one collaborator per city, the work in Bandung (Indonesia) will benefit the work in Suez (Egypt). Hence, both collaborators will share the percentage depending on the deal. 2.000 cities feeding 2.000 cities. multiple, endless possibilities.
5.- Opt to become administrator of a whole area if you have a large network.
Collaborators of Sylodium – Join the expanding team!
Zain Khan, from India. Ialah Gazla, from Jordan. Adrián Córdova, from Mexico
Ali Haroon, from Pakistan. Chris Guan from Zhengzhou (China). Abo Thioune, from Senegal
Olumayowa Fakorede from Nigeria. Guna Shelan, from Singapore. Efisio Spiga, from Italy (Cagliari)
John Kemdi, from South Africa (Durban). Gennady Kaplenkov, from Russia (Vancouver).  Jose Antonio Ruiz de la Torre from Spain
Carlos Marcos Maíllo, from Egypt. Celestine Sunday, from Nigeria. Lusekelo Richard, from Tanzania- Amedee Mieke, from Italy
Jamil Benslimane from Morocco. Abdulaziz Kemal from Ethiopia.
Sulema González Teijeiro: Cuba. Marco Antonio Pérez Bustos: Querétaro (México)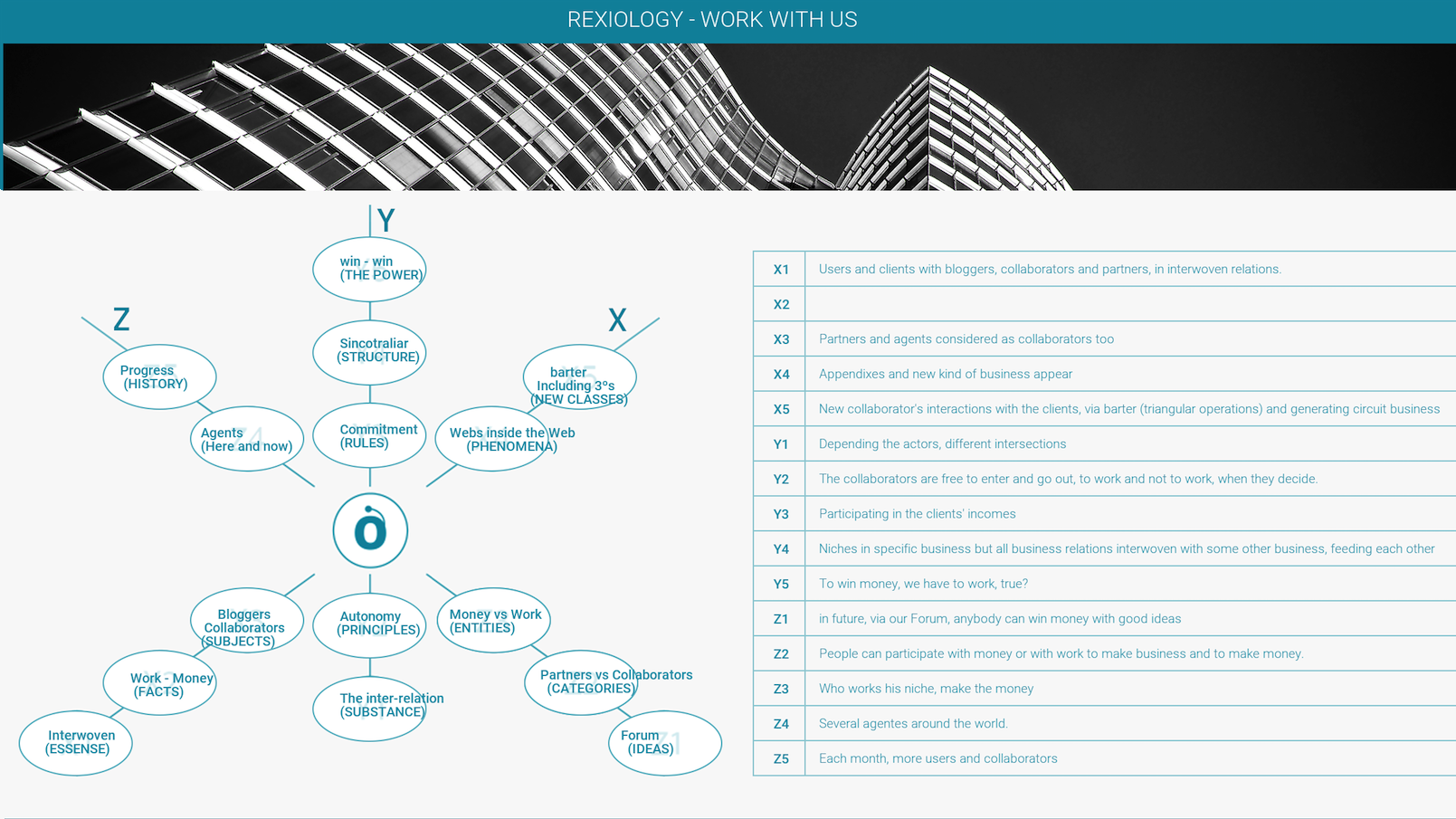 Domain Influence
We could discuss a fixed salary if you could Administrate continents like CIS, with the rest of the world using own domains.
Contact us at: info@sylodium.com with your detailed CV and the proposal to influence the International Trade of your country. Upon reviewing, we will contact you with our Terms and Conditions.

Domains under our wings (Power of Keywords):
AfricaASEAN.com; AmericaAfricatrade.com; AmericaASEAN.com; AsiaIndiatrade.com; AsiaUSAtrade.com
ChinaAfrica.mobi; ChinaUSA.biz; EUAfrica.mobi; LatinamericaAfrica.mobi; RussiaAfrica.mobi
BrazilRussia.com; ChinaIndiaTrade.com; ChinaJapanTrade.com; ChinaASEAN.biz; ChinaLatinamericaTrade.com; ChinaEurope.biz
ColombiaMexico.com; EuropeASEAN.com; EuropeUSAtrade.com; USaEuropeTrade.com; USaMiddleEast.com
IndiaASEAN.com; IndiaEuropeTrade.com; IndiaMiddleEast.com; IndiaUSAtrade.com; IndonesiaBrazil.com; IndonesiaVietnam.com
IsraelSpain.mobi; IsraelBrazil.mobi; IsraelArgentina.mobi; USaIsrael.mobi; IndiaAfricaTrade.com
FreeDirectoryBusiness.com; GlobalBusiness.mobi; GlobalPlatform.biz; HowToExport.mobi; ImportExport.mobi; ImportExportBusiness.net
TriangularTrade.net; internationalBusinessfree.com; internationalGame.biz; internationalSegmentation.com
Whatisinternationaltrade.com; WorldWideTradePlatform.com; worldWideTradeAndBusiness.com
BilateralTrade.mobi; CommerceTourism.com; ConnectingTheWorld.net; EconomicBlocs.com
sylodium.com
Option 2: Administrating INTERNATIONAL BUSINESS APPENDIXES (Blogs)
A brilliant opportunity for the expert bloggers, themed as follows:
Tourism
VoIP services
Forex Trading
Forum – Gambling & Gaming
Online Sales & Online Marketing.
Cybernetics & towards a cybernetics system.
International trade focused towards the future, news, economic blocs.
If you are chosen to work with us,

An Example
Tourism
You'll have our backing to establish a crowdfunding system to subdivide Tourism in other appendixes, rural tourism, wine tourism, luxury tourism, resorts tourism, exchange of international flats.

Creating SEO circuit business:
www.Auckland(NZ)/Dubai(UAE)/Tourism-Luxury.com
www.Auckland(NZ)/Tokyo(Japan)/Tourism-Luxury.com
www.Auckland(NZ)/NewYork(USA)/Tourism-Luxury.com
www.Auckland(NZ)/Johannesburg(SA)/Tourism-Luxury.com
The income from advertising (banners) in the themed niche will be 100% yours & just as the count of blogs you manage start to increase, we encourage you to have a team to handle the tasks.

Contact us at: info@sylodium.com with your detailed CV and highlight the key aspects of your blog.

Upon reviewing, we will contact you with our Terms and Conditions.
Sylodium 49015
Zamora (Spain)
Avd Portugal 8 2º
Sylodium S.L. CIF B-49269202.
34 - 693 720 436