Bartering
In barter we trust. In few words: exchange of goods or services without the need of money.
this service is out of basic premium users services, so if you decide to use our barter services, contact us here, mayado@sylodium.com to reach an agreement about this specific premium users services that you can combine wiht handmade networking, international agents in other countries, or launching specific campaigns in social networks or in real life, (events and international fairs)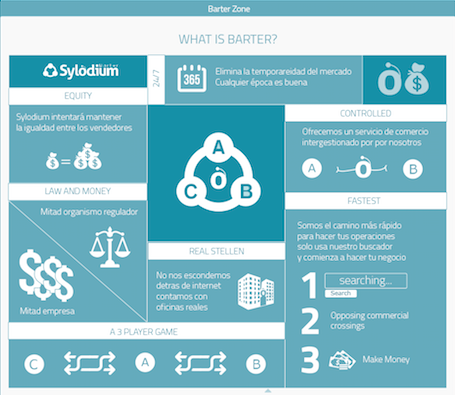 A system of direct exchange of one commodity or service for another without the use of money is called barter. COUNTERTRADE.
While barter transactions don't involve cash, they do have tax implications.
As Gabriel Landriault put it in a 1999 article in Computer Dealer News, "Internet-based barter exchanges are growing in popularity and could represent the last true e-commerce revolution."
Being the automatic global business system specially for R&D small companies, and the automatic system for people starting their own import export business with not enough knowledge, allow us to recommend with pleasure, this tool: global barter system, for both (SME's and people starting import export business).
About Sylodium's barter
Currently we are are mainly involved in barter between Africa and Latin America, and barter inside Italian cities.
Exchange of containers between
Ghana and Venezuela, Namibia – Argentina, South Africa – Brazil, Mexico – Morocco….
MAKE NEW BUSINESS, GROW YOUR BUSINESS. FIND NEW OPORTUNITIES.  
In our global barter Exchange,
We offer you a BARTER SUPPORT SYSTEM with 4 key points
In your side the commitment to comply with the other sides your transaction obligations
1 Networking of companies from different countries willing to do barter business.
2 Networking of collaborators in different countries to do reality the business that you'd desire in those countries
3 Experts team, to advise you about the contracts and steps in Barter business
4 The support of a Bank (KBL bank) to grant the operations
In your side the commitment to comply with the other sides your transaction obligations
or  
All possibilites, all country connections. 
"10 containers" of //fish// (exchange) "20 containers" of //meat//...
Million //bicycles//  (exchange) //rolled Steel// tons....
From swap to container...Etc
(mainly currently in Africa – Latin America, and inside Italy)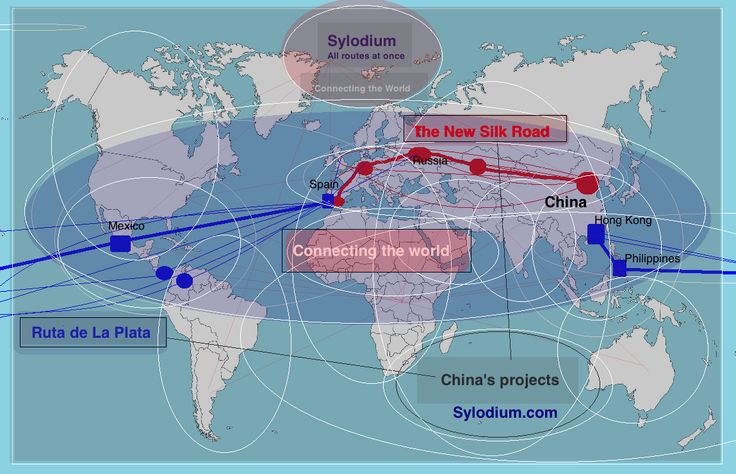 Obviously, if you can deal with the other part as you have credit and trust in the other side
you can do the business by yourself.
but in the case you wanted the support of our bank to guarantee you the success of your business
Sylodium and the bank will take a commission of 1% over the total amount. 
contact us mayado@sylodium.com
The spiders track around all countries, cities, country connections, city conections, from the more relevant relationship  to relationship inside a little city,
The spider runs the actor's connections, products, and categories
The spider never stops, always find a place to feed.
But this isn't a metaphor
This is exactly what Google and the rest of Search Engines do,
Sylodium does what happen in real life, what Google's or Baiud's or Bing's robot do
Sylodium shows directly the business routes to Google
Bartering is a balance
The ideas have a value that can be exchanged for capital,
Also triangular operations,
A exporter of Ghana, with an importer of Spain, that at the same time export to Egypt,
An Expert opinion is "barteable" with 10 crowfunders' money in Sylodium which money pay the Expert that solve a business in Sylodium, while the crowfunders will get the benefits of their participations, etc
The support of our administrators workers to bring "the online", the "virtual life" (our online represents the reality) to "the real life" is basic to success so your business will grow in different ways  (Brinsemia - Braumentia)
Barter operations:
-Allow you to manage your stock
-Stock Exchange with other companies in the same situation
Advantages of barter
1.- Barter increases sales
2.- Barter improves cashflow- Cash savings are the primary benefit of barter. Barter allows you, as a business owner, to pay for what you need with your own goods or services,
3.- Barter moves excess inventory and fills idle inventory time. Bartering also allows you to improve inventory management by converting excess products into valuable goods and services. If you barter, you avoid having to liquidate excess inventory through drastic discounting
4.- Barter enhances productivity. Barter helps companies put inventory, equipment and employees to good use, creating new revenue that would not have been available otherwise.
5.- Barter can reduce seasonality. During periods when business is typically slower due to a company's goods or service mix, companies strengthen their overall financial position by accepting trade credits through barter. 
6.- Barter facilitates new cash sales. The key to sales success is referrals – word-of-mouth marketing in internet, and in the street via our administrators.
If you perform a good job for a client you serviced through your barter exchange, they will undoubtedly refer to many others. 
7.- Barter facilitates increased profits. Sellers within a barter network make incremental barter sales (over and above their cash business) and increased sales mean increased profits.
8.- Barter expands distribution channels. Barter exchange members expand their business market reach by marketing to the exchange network's membership base.
9.- Barter creates wholesale buying power. When you join a barter exchange, you open the door to a new, cash-free way of handling everyday business and personal expenses.
10.- Barter builds customer loyalty. When one business is connected to another through barter exchange, the two businesses are connected by more than a simple transaction, rather a network.
For all this Barter gives you advantages over your competition
Make real business from the virtual business.
While in Sylodium, the participation has been a success,
About Premium users, we have just started
So now, we opt for the quality (not for the quantity),
The quality based in the confidence, here our commitment of become reality your business proposals in our best way,
And here our commitment of that Sylodium's Premium users will generate between them the same trust that for example, the Jews between them around the world.
Sylodium, www.bartertrade.mobi
As we go beyond barter trade online,
We connect your business with the rest of business
First "Virtually", then "Real life"
As we have great collaborators' networking around the world,
They will facilitate you to achieve your trade goals, your business targets.
If your company needs a specific support to resolve a barter transaction, we will charge a commission on the transaction if your business is done.
If you are interested in becoming part of Sylodium in real life, we could talk about it, we will look for synergies, depending your business, and you could tap our networking offices and global services around the world.
contact with us also here
49015
Zamora (Spain)
Avd Portugal 8 2º
Sylodium S.L. CIF B-49269202.
34 - 693 720 436