For bloggers
Do you want to manage all news about Fresh Vegetables?. Contact us here mayado@sylodium.com
For companies
Make business in all bilateral trades. Specially from USA to Africa with fresh veggies, not exporting the fresh vegetables, but exporting the system of growing them.
For Institutions
Tap Sylodium if you are in USA - Africa institutional relations (contact us for synergies) www.AmericaAfricaTrade.com
This new is from WhizNews.com
Hittle Farms produces locally grown, fresh vegetables
Hittle Farms is one local vendor who participates in the Farmer's Market every Saturday and Jarrod Hittle says that even with the hot temperatures, cool-season vegetables are still popular among customers.
"A lot of cool-season vegetables right now. One of the things that's most popular for us here is our carrots– our carrots go really well here at the Farmer's Market. Right now we have kale, romaine lettuce, radishes, sno peas, and our carrots," said Hittle. Jarrod runs the farm with his father, mother, and his wife.
While they try to bring most of their offerings to the Farmer's Market, Hittle adds that they also have eggs, chicken, and about six hives where they work with another local producer to make honey, at their farm in Dresden.
Hittle also says they also have items such as sweet corn, and green beans, for those that are interested in canning and buying vegetables in bulk. They will provide discounts for anyone that comes out to the farm and purchases items in bulk.
And whether it's their own farm grown vegetables, honey, or other products, Hittle Farms makes sure to support Muskingum County whenever they can.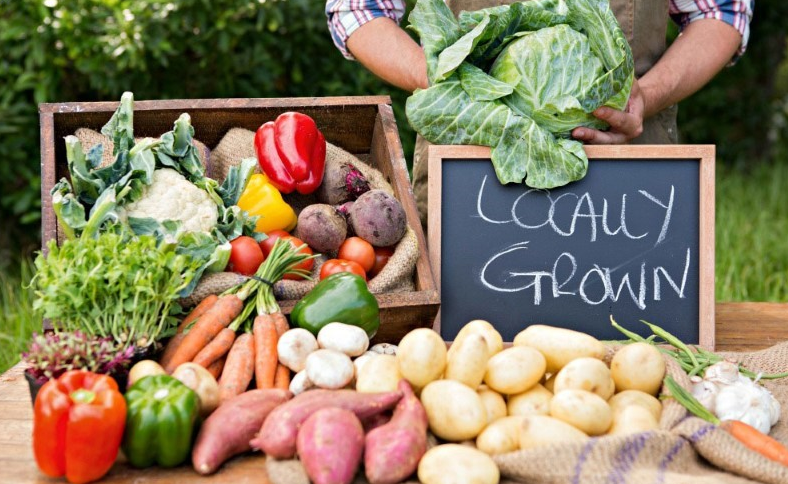 "We think it's important to be here because we want to be in front of people to tell them our story and to bring them fresh, local vegetables. And most importantly for us, we want it to be from Muskingum County. It's important for us to provide a quality product to everybody for not only the people here at the Farmer's Market, but for our family as well," Hittle added.
Hittle Farms has been a family owned business since 1933. You can find them in Dresden at 8280 McGlade School Rd., Dresden, OH 43821.