For Bloggers
A challenge to manage USA - Africa in Fresh-Tech-Agro-Industry?
Contact us here mayado@sylodium.com
Make money with us
For companies
Make business in all bilateral trades (Nigeria – New York, Ethiopia – Miami, Chicago, California – COMESA…) about Fresh-Tech-Agro-Industry beteween USA and Africa
For Institutions
Tap Sylodium for synergies to conquer USA - Africa future trade relations in Internet
This new is from AllAfrica.com
Africa: Inside the Smart Microsoft Campus
Within the brown -- now refurbished -- four star shaped building lies a small pond, famously known as Lake Bill, named after Microsoft co-founder Bill Gates.
Legend has it that in the late 1980s, almost every day as Mr Gates worked late, he would see a reflection of lights in the water, from an adjacent building.
Out of curiosity, he went to find out who this was, who was putting in extra hours almost daily. Her name was Melinda, and years later, she would become Mrs Gates.
Building RedmondToday, the Microsoft headquarters, al,mso known as the Redmond Campus, an upscale suburb in Seattle, Washington state, has grown from the original 88 acres to 500 acres of land to become one of the smartest corporate campuses in the world, hosting over 40,000 employees.
Welcome to the future that is the Microsoft Campus, where the Internet of Things is an everyday reality.
Originally meant to be a shopping centre, Microsoft bought the land in the 1980s and built the four star shaped building, its first office complex.
"The original Microsoft campus, which Bill Gates designed to make sure nobody was interrupted while they were coding, had everyone in an office with a door, and many of those offices had a view of Lake Bill,
"where brightly coloured fish could be seen swimming," Yunsun Wee, the communications director at Microsoft said during a recent tour of the campus for journalists who had covered the Build Conference.
As the company grew and expanded, it also started the construction of the current campus to accommodate its ever increasing highly talented workforce, which had helped grow its annual revenues to $85 billion by last year.
All the buildings in Redmond Campus are named according to when they were constructed, from Building 1 to Building 125. They all have unique yet interesting identities.
"As the business grew, there was a need to expand. This saw the company expand from the original four buildings to almost 125, all built in different styles and configurations.
The site eventually grew into a small city, dubbed 'the campus,' whose employees now form almost 30 per cent of Redmond's population," Ms Wee said.
Life on the campusOne can only gain entry to the campus through smart access, from the first entry point to all the buildings, not primarily for security reasons but for data collection on employee location and access.
This is important information for the company's real estate planning teams.
Currently, Microsoft is too big for everyone to have their own office, and with most of the workforce operating from the campus, there was a case for an open-plan office set-up.
Most of the employees live in either cycling or walking distance from the campus, in the neighbouring suburbs of Redmond. A growing number live in Seattle, 30 kilometres away.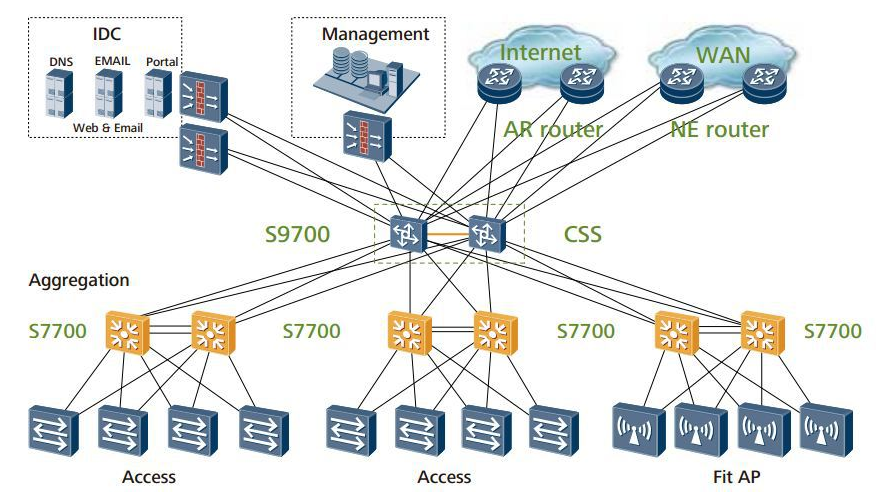 "For those who have to commute from Seattle, the company offers shuttles between the city and its campus. The shuttles are fully air conditioned and have Wi-Fi access to ease this relatively short commute," Ms Wee said.
The tech giant uses its own shuttles, dubbed the "green buses," to ferry employees from one building to another within the campus.
From its design, ease of access and workplace ambience, the campus showcases the designers' vision of an intelligent city that puts employees' needs for creativity and interaction first.
"Creating a campus-like workplace to spur employee innovation can be a challenge, but it is very important as it will spur employees' creativity and innovation," said Willaim Lee, Microsoft's director of real-estate strategy.
Tim O'Brien, Microsoft's general manager for global communications, said the company's success is embedded in its employee culture. "The campus is designed for collaborations. This means employees who know and talk to one another.
So this was a move to avoid working in a 'know it all environment' but instead a 'learn it all culture' through an interconnected working environment. That is our pride," Mr O'Brien says.
When you drive through the campus, you get a sense of an open community, with the free flow of people and interconnections through the various ponds, soccer pitches and tennis courts as opposed to rigid tall buildings with elevators, where traditionally everyone is supposed to mind their own business.
Culture of excellence
In all the buildings you visit on Redmond Campus, you won't fail to notice the banners, displays and other items that show employees' pride in their products and contributions to the company.
One such place is the Garage building, where both Microsoft employees from various departments and outsiders congregate to move their ideas and innovations forward as a testament to how creativity is accommodated.
It boasts of a Makers Lab where employees can come up with prototype physical devices as a creative outlet.
"We embrace a culture of learning through failure, and we allow employees and accredited outsiders to work on their personal projects. Through this initiative, we have managed to push more than 70 products out to the public to try out or use.
"With the right culture, we can drive the innovations our customers need to achieve more," the Garage's general manager Jeff Ramos said.
Interestingly, Microsoft chief executive officer Satya Nadella is a big backer of the Garage, and occasionally pops in to check out what his employees are doing in their free time, or to try ideas of his own too.
Within the Garage is the Makers Lab, where employees have access to 3D printers, laser cutters and other expensive machinery and devices.
Most of the lab is open to everyone but some parts require safety training. On the day we visited, there were several employees who were trying out new innovations including an instant automated 3-D camera picture printout, which the developer said had taken him three years to finalise.
Of interest was a prototype of an owl security camera, complete with big blue eyes that scanned the room, offering surveillance for the Garage. Another interesting aspect was the Lend-O-Matic equipment, which allows employees to swipe their badges and borrow any gadgets, including phones, needed to accomplish tasks.

"We installed this machine because our employees often need access to a specific piece of hardware when they're tinkering with something in the Garage. Now, instead of having to hunt down that device or request one from the finance department, they can just use the Lend-O-Matic," Mr Ramos said as he demonstrated how the machine works by having an iPhone dispensed.
It is at the Garage that Microsoft has been hosting hackathons for about four years now, where developers and innovators meet up to share their ideas and also brainstorm on new ones.
The tech giant also announced that it will be expanding its physical Garage locations to Europe and Asia to tap into the existing talent pool there.
Food for the soul
From the creative department, we moved to the cafeteria, where technology, sleek design, ingenuity and sophistication are all at play to grow and serve the best food.
Imagine how a company manages to feed a workforce of 40,000 twice a day, offering them various cuisines and ensuring they are all happy.At Cafe 36, our first stop, we sampled some of the food the tech firm serves its employees.
From its swanky branding, to the several cuisines -- Indian, Chinese, American and Mexican -- employees get variety.
"We import our spices from India to for an authentic taste. We have in-house spice grinders within the campus, from where we distribute the spices to the other cafes within the seven cafeterias this campus," Betsy Anderson, the spokesperson for the Microsoft dining services said.
The firm has a sizeable population of both Indian and Chinese workers and this prompted the adoption of these cuisines to accommodate employee diversity. It also allows for the workers to sample different cuisines, pushing the interconnectivity model even in its catering department.
In 2012, Microsoft's catering department shifted from serving frozen pre-prepared foods to having fresh cooked food by all vendors operating within its cafeterias.
"We have since partnered with more than 150 local farms who now deliver fresh food, fruits and vegetables. We have also provided a market for vegetables that would not be acceptable in the markets, and which we use for our soups and salad bars," Ms Anderson said, adding that most of the farmers would have been forced to have close to half of their produce rot in the fields as they failed to meet supermarket standards.
Of interest at Café 36 was the setting and locations of the water, juice and soda points. Water, in a variety of flavours including orange and lemon, was prominent in the open front of the cafeteria, easily accessible to employees, while sodas, also offered free in all flavours, were located in the backroom, off the main access areas, as a way to discourage their consumption, and for employees to opt for the healthier water option.
Futuristic farming
Another interesting take away was the tech giant's use of hydroponics -- the soil less growing of micro greens (used in salads) by using only solvent water.
This is done in various locations across the campus, with employees championing the project. Microsoft uses some of its own in-house technologies such as Microsoft Azure to remotely monitor these plants.
In these hydroponic chambers, the cafeterias are able to grow various types of lettuce that use 90 per cent less water than other farming methods, and the nutrients are picked up directly by the roots.
"We use this new technology to not only monitor the nutrient value of water used in growing these vegetables, but also to increase the nutrients to provide a healthier growing environment.

"If we were to do the same with conventional farming, using soil, we would have to contend with a whole season," said Mark Freeman, the food and services director at Microsoft.
The cafeterias have also employed the use of PowerBI and data from their facilities to predict trends in order to minimise food waste.
"Through data analytics from our restaurants, we have been able to know that few of our employees come in for lunch on Friday, while almost all of them walk in for breakfast on Mondays. With this we are able to plan and avoid food wastage," Mr Freeman says.
Food waste is a big question, given the number of employees that visit these restaurants on a daily basis. In 2008, Microsoft adopted eco-friendly, compostable products that includes plates, cups, bowls, and cutlery.
The restaurants also convert their used kitchen oil to biodiesel, which is then shipped to biodiesel refineries. The food waste is converted at the campus every month into compost materials through the organic recycling units installed at its 407 campus kitchenettes and 35 cafes.
Scattered around all the café locations, and most of the office complexes are 40 unmanned Grab-N-Go cafes. They are operated on a trust and honour system, monitored through surveillance cameras.
These self-service cafes allow employees to grab what they want, scan their employee badges and the food items picked, then pay by swiping their credit cards.
Once again, technology is at the heart of these cafes. Microsoft developers are able to monitor the refrigerators at the Grab-N-Go cafes through the Internet of Things devices, which detect any changes in the temperatures ideal for food safety.
"Food and safety regulations require that the food we sell to the public has to be stored at a particular temperature and that's why we have invested in technology to do the monitoring for us.
"If by bad luck the temperature drops below the minimum required point, then the device locks itself and prevents employees from accessing the food in the refrigerator," Mr Freeman said. (You know of the fridge that tells you you have run out of milk? This is one of those)
The final spot, I visited was Building 92. It hosts Microsoft visitors centre, the library and the company retail sector, where both employees and visitors are allowed to purchase the firm's branded products and memorabilia.
HoloLens, a holographic computer and head-mounted display which transports you to the world of virtual reality has become one of the tech giant's innovative products. During its development stage, it was one of the company's best kept secret, hidden in plain sight.
The project was top secret, unknown even to its most senior of staff, yet the team developed it in this most public of buildings, teaming with hundreds of visitors.
"We were all shocked to learn that they hid from us in the only public building in the campus, at the basement. No one could have guessed," said Ms Wee.
As you drive around the campus in the green shuttles, which by the way one accesses through an electronic employee booking platform, you won't fail to notice the signs dotted all over the campus educating employees on various issues including diversity, inclusiveness, disabilities and the importance of listening to people.
Indeed, the firm has grown to build its own city, in a unique way, and is already in the future is it helping to create for the rest of the world.