Israel in trade balancing act between US and China
Trade between China and Israel exceeded US$12 billion in 2018, nearly 200 times the level in 1992 when the two countries established diplomatic relations, data from Israel's Central Bureau of Statistics shows.
China has become Israel's second largest trading partner overall after the United States, and Prime Minister Benjamin Netanyahu in October proposed a free trade agreement between the two countries.
Trade expert Catarivas, however, said: "Transparency is not the strong point of Chinese investment.
"You never know if the money comes from private companies and persons, or from the state and the Communist Party."
He said Israel could not cut off China, "a market in full expansion", but the priority was to avoid damaging relations with the US.
Israeli companies active in China or under the partial or total control of Chinese investors may one day be excluded from the US market if relations between the two superpowers deteriorate further, he said.
In the key defence sector, US pressure has already had an impact on Israel, which receives nearly US$4 billion in annual US military aid.
The Jewish state has pledged not to sell weapons or dual-use civilian and military technologies to China. 
You can create your own circuit, APP, route inside Sylodium's system combining bilateral trade in triangular relations as China – Israel - Africa Barter, Guangzhou – Singapore - SACU Shipping Business, Keifang – Guangzhou – Tel Aviv - IGAD AI, Shanghai – Nairobi – Rest of East Africa gamification 4.0, Keifang – Cape Town - Nigeria HR4.0, Beijing – Israel - South Africa Barter Trade, China – Philippines - West Africa APPS 4.0., Shanghai – Guangzhou - SADC AI- IoT-IIoT, Hong Kong – Middle East - EEAC START UPS APPS 4.0.
Though most Israeli startups and innovations look to the West as primary options for expansion due to the business culture and language similarities, China is growing as a destination for investors. These past two years witnessed the first visit of Chinese business mogul Jack Ma to Israel as well as an official state visit to Beijing by Prime Minister Benjamin Netanyahu, who emphasized the importance of Israeli-Chinese tech cooperation.
However, a February study by the Israel-based IVC Research Center noted though the Chinese market holds much potential for Israeli startups, the "[Chinese] market is extremely complex for Israeli high-tech companies" due to cultural and linguistic differences.
China and Japan agree to cooperate on 50 international infrastructure projects 
China's central bank also signed a bilateral currency swap agreement with its counterpart in Japan. The agreement will allow the two sides to swap a total of 200 billion yuan (about $28.78bn) for 3.4 trillion Japanese yen, and vice versa, the People's Bank of China said.
According to Chinese premier Li Keqiang, this would enhance financial cooperation with Japan, and "better support the cooperation between Chinese and Japanese businesses".
Dispute resolution specialist I-Ching Tseng of Pinsent Masons, the law firm behind Outlaw.com, said, "China and Japan are two of the largest economies in the world. The signing of the agreement on developing infrastructure projects in third countries signal a new era of economic cooperation and warming relationship between the two countries."
"This is not only a particularly welcome news for infrastructure projects in the region and globally, but would also have broader positive impact on global economy." Tseng said.
Challenges to OBOR in Africa Intra and Inter-State Conflicts
Australia's federal government has proposed laws for facial recognition, but critics have saidthey would conflict with human-rights and privacy rules.
The U.S. is also deploying facial recognition systems at its border with Mexico, raising similar concerns. And even Walmart is thinking about using AI to track customers, prompting privacy questions.
As Australia mimics what China is doing with AI and robotics, a new geopolitical challenge emerges for nations like the U.S., India, Russia, and Germany: How do they get countries like Australia to copy them instead?
The thinking Machine 4.0
Clevalence
Beware of Prudence, in the broad sense, not as modesty, but as wisdom (relieving knowledge) occupies (0,0,0) of any sphere of thought.
The nicest cuts, for example, "the World and Man", and, "Man and the World", are less bloody.
"Knowledge and Thought", and, "thought and knowledge", are courts of "sense", more smiling.
It does not matter if the pieces are dismantled, it is a necessity of any artifice.
In the Determinant Matrix, every time a word approaches, another moves away, semicolon, harmony and reality, they force.
Who integrates drift as who
deepen expands
and vice versa.
It can be conjugated as God commands,
I, today, rest.
You rest,
He rests, etc.
Without being, only for Heminemo:
Sylodium would be like the World and Man
Logometry (like) Thought and knowledge,
Criticize Knowledge and Thought
Man and the World, Hurdimbra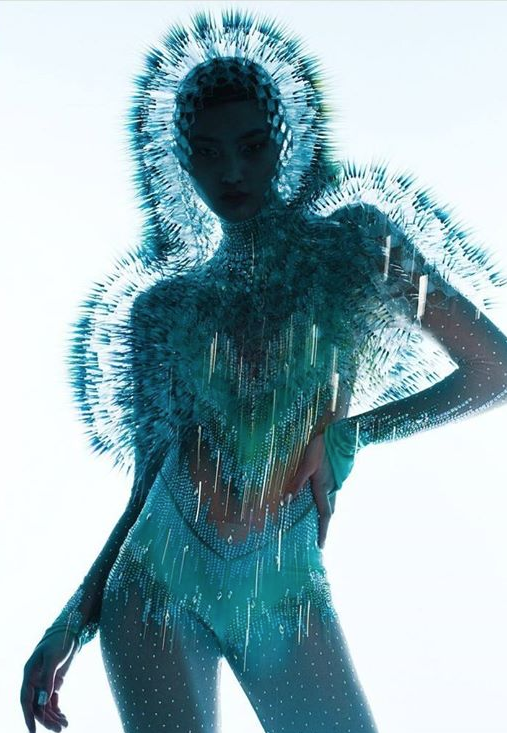 Win-win cooperation and jointly building a China-Africa community with a shared future
Fourth, the Beijing Summit has made new and positive contributions to maintaining the international system. Amid the deep adjustment of the international landscape, China and Africa have clearly sent out the voice of opposing unilateralism and protectionism and firmly safeguarding multilateralism and the free trade system at the Summit. Both sides have advocated upholding the principle of extensive consultation, joint contribution and shared benefits, actively promoted the reform of the global governance system, and promoted economic globalisation to develop toward a more open, inclusive, universally beneficial, balanced, and win-win direction, injecting strong and positive energy into the international situation full of uncertain and unstable factors.
Why You Need to Know About Event Apps and Gamification
"We are seeing an amazing impact with gamification for businesses," said Kampas.
"There are many platforms out there that make it easy for a company to incorporate gamification and recognition into their businesses, both for employees and customers," he added. "The good thing is you don't need to recreate the wheel to be successful at this method -- but if you are not thinking about gamification at this point, you definitely need to. It's more than just a buzzword. It has become a proven tool to engage customers and employees."
new Critaxis 4.0 (A, and B, pending C and D)
A Tramantics
0 Center. Consensus
1 Left: Sciences
2 Left. Scientific theories
3 Left. History of the paradigms of science.
1 Right. Medical practices, engineering, architecture, light, water ...
2 Right. Applications, APPS.
3 Right. plots of a single science to solve concrete problems according to a specific ethic (rotate the world) but open.
B CRITAXIS.
0 Center. Dialogisms
1 Left. human Sciences
2 Left. Social Sciences.
3 Left. Cybernetics, General Systems Theory, History, Philosophy. Games ...
1 Right. Positive sciences
2 Right. Maths.
3 Right. New sciences Technology. (SSE) Systematic and synthetic encyclopedia.