Africans visionaries to Latin Americans and Chinese visionaries.
Throughout the last two centuries, the story of globalization has been a Western story. 
Now there is a new story about globalization, one that links pre-Western globalization ― the Silk Road ― to a vision of future globalization where the West is at best an outcrop, far from the center.
Beijing is marketing BRI in Africa as a "win-win development.
Various countries launched initiatives and are contributing to the body of knowledge, from FIR originating in Germany, the Made in China 2025 initiative from China, or current form Thaliand 4.0 or South Africa's own government and private sectors seeking solutions to implement it locally. 
But what American country could match better with Africa towards rotate a bit the world towards a South-South Trade increase?
Would you like rotate your African city or town with some interesting Patent, Project, or Idea about reasonable tech 4.0 projects with China or Latin America (Mexico, Colombia, Argentina, Peru, Cuba, Venezuela…)?
Which country give you more confidence?
Do you imagine all the new kind of Jobs will emerge with Reasonable Tech in Industry 4.0 and specially in Additive manufacturing, AI, and IoT-IIoT?
Do you have any ideas about relationing Shipping business with IoT and IIoT via cybernetics System?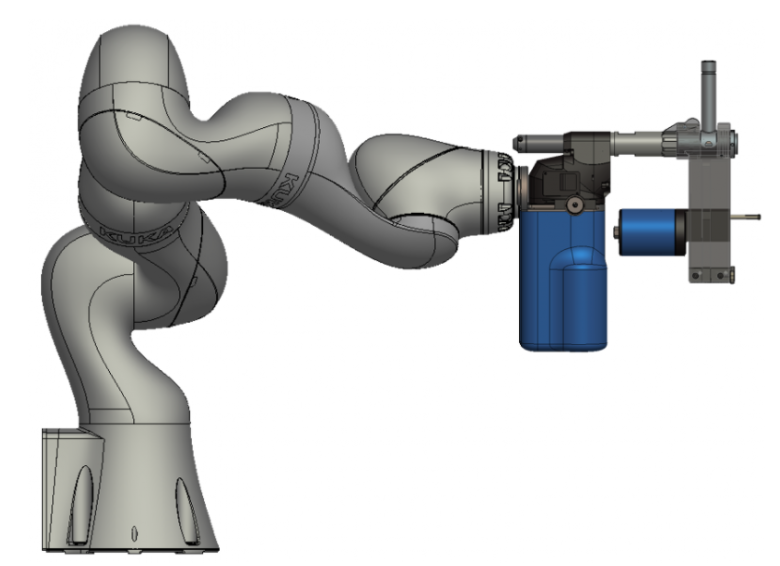 Take in account that Fourth Industrial Revolution is not only about new Laser Tech, Robots, or 3D Printing, Consumers will expect fruit and vegetables 4.0 via cyberenetics systems, to be continuously available, regardless of their location or where the product originates from; logistics 4.0 applications, therefore, still have ample room for growth in the industry as the global online sales in 2017 grew by 6% in the sector, compared to a 23% overall growth.
Everybody is in FIR "my most memorable one was where we had a private closed-doors session talking about the new scramble for Africa 4.0 and we had Winnie Byanyima in there, she's a director of Oxfam International".Jack Ma, chairman of Alibaba Group Holding Ltd. told 
The African Leadership University (ALU), in partnership with General Electric (GE), has introduced what is claimed to be the first of its kind post-graduate programme in industrial Internet.
According to ALU, the Africa Industrial Internet Programme (AIIP) aims to upskill recent graduates and working professionals within the fields of power, oil and gas, transportation, and manufacturing to prepare them for the impact of Industry 4.0 - also known as the Fourth Industrial Revolution.
Around the world, the economic, political and technological drivers for Industry 4.0 adoption vary considerably. In countries like Germany and the UK, Fourth Industrial Revolution is viewed as the route that will lead to the emergence of 'smart industry'; where people, devices, objects, and systems combine to form dynamic, self-organizing networks of production – made possible by technological advances which constitute a reversal of conventional production process logic.
For the US, the emphasis is more on the role of big data in effecting collaboration, and Industry 4.0 has become synonymous with the Industrial Internet of Things (IIoT). 
Meanwhile in China, where labour and materials costs are rapidly increasing, digitalization is being championed as a means to transform outdated production methods
But in any case: In the cold, harsh light of the dawn of FIR, there are many reasons why the factories of the future are not much more than a very futuristic vision. The changes fueled by the digitization of manufacturing are hard and manufacturers have a lot to wrestle w
The harder questions around how manufacturers can harness all this innovation for sustained advantage seem to be lost in the noise.
Overall, the emphasis on driving efficiency in manufacturing has resulted in less innovation and little differentiation
The Manufacturing Indaba 2018 will be hosted at the Sandton Convention Centre in Johannesburg, Africa's economic hub, on the 19th and 20th of June 2018.
This year's event will explore Industry 4.0, otherwise known as the 4th Industrial Revolution.
Fourth Industrial Revolution, together with IoT (Internet of Things), are fundamental to digital transformation in the manufacturing industry. Industry 4.0 represents a breakthrough in manufacturing innovations, transforming product creation and company operations.  Due to inadequate accessibility and connectivity, the African continent is unable to embrace Fourth Industrial Revolution at a rate equivalent to that of the developed world. However, emerging markets are unrestrained by infrastructure legacy issues and are more versatile in dealing with change than their developed counterparts. This poses a considerable advantage for developing Sub-Saharan African countries to adopt a more receptive outlook towards Industry 4.0.  
In Sylodium you have Job opportunities for manage your African country about reasonable techs specially in relationship with China and Latin America
You can build your own niches inside sylodium's system as China – Africa FIR, Colombia – North Africa AI-BD, Guangdong – West Africa FIR APPS, Mexico – Nigeria 3D printing projects, Hong Kong – South Africa reasonable Industry 4.0, Shenzhen – East Africa 3D projects; Caribbean - North Africa IoT-IIoT APPS.
Furthermore, the event will address an array of other pressing issues within the sector, such as: strategies dedicated to growth and competitive advantage in the sector; opportunities to provide industrial players with assistance and access to finance, international trends to support the development and maintenance of a skilled workforce, opportunities and challenges facing the South African manufacturing sector within the next five years and Intra-African Trade in the SADC region.   The Manufacturing Indaba remains Sub-Saharan Africa's most prestigious manufacturing event. The conference has evolved annually and has initiated significant business liaisons, forging gateways for manufacturers into new markets and exploring challenges and opportunities to promote innovation in manufacturing operations. All these factors pave the way for creating employment opportunities as well as accelerating economic growth in Sub-Saharan Africa.
in Sylodium you can construct now your own BCB (beneficial circuit business) between China and Latin America countries (Caribbean, Mexico, Colombia, Argentina, Peru, Venezuela…) towards Africa and vice versa, inside our system, contact us here info@sylodium.com