Do you want to manage your African country related with China and Chinese cities?
What topics and stereotypes African People think of Chinese people?
or Are you in import export business?
Do you have good ideas about your African country that could help it (here virtually)?
We are the future trade system based in common sense. The basic structure in international trade with a fundamental "language business" expressed in the URLs (A who is this export i to B who is this from here to there)
Contact us here, mayado@sylodium.com for be our blogger managing this bilateral trade news between China – Africa, or aslo you can be our collaborator to participate in virtual business, specially in Laser Industry if you are in international business.
So if you are a good thinker, visionary, hard studious, you can become our blogger in this to win money together.
And if you are an expert in import export business, you can be our African agent in your African country.
Tap our unique Crossing System. (Institutions and media -will- need us).
New from NEW CHINA 
Chinese electronic giant Hisense aims high with two new premium ULED TVs
Chinese electronic giant Hisense on Thursday evening launched two new exceptional Ultra LED (ULED) television sets in Cape Town.
The event was designed to solidify Hisense' strong position at the South African television market, Youbo Li, Managing Director of Hisense South Africa, said at the event.
Since the introduction of ULED technology, Hisense's line-up has incorporated a number of sizes and price points, allowing a wide range of consumers to experience the superior image quality, clarity and precision that ULED offers.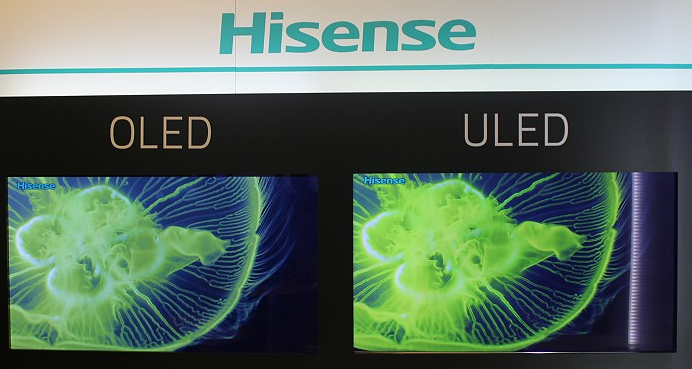 Hisense South Africa has maintained the top spot in TV unit market share in South Africa from March to December 2016, and April to May 2017, Li told the audience.
The latest premium 4K television models continue to push the technology forward, making these the obvious choice for discerning viewers, said Li.
This 75" TV set carries the distinction of being the largest ULED TV that Hisense has introduced yet, while the 65" 65N8700 sports a variety of noteworthy design features such as a frameless, ultra-slim 8.9 mm body, along with Dolby Digital audio functionality.
Designed to turn the television into a home entertainment hub once connected to a Wi-Fi network, the new models present users with an easy-to-navigate interface and a variety of apps to enjoy, according to Li.
Apart from pioneering ULED on a global scale, Hisense continues to innovate in the television sector, having recently showcased its Laser TV technology.
Laser TV was developed to ensure Hisense's next wave of offerings remain lightweight and cost effective, while delivering premium picture quality.
Hisense South Africa looks forward to introducing this new technology soon to local shores, Li said.
Hisense SA's total sales amounted to 224 million USD in 2016, an increase of 29.35 percent from 2015. Last year's mobile sales increased by 105.43 percent compared to 2015 and Hisense SA's export sales increased by 37 percent.