African startup with Chinese investors.
Addis Ababa has a surprise in store for those who haven't visited in two years.
On the back of the green and white trains that trundle up and down the line are not one, but two logos: the Ethiopian Railways Corporation, and, next to it, the logo of the giant state-owned China Railway Group (CREC).
But, do you think do you have the skills to propose the points that your African country should act and tap the global context?
if you are you interested in China – Africa or Middle East – Africa projects 4.0, contac us here to make money together with us.info@sylodium.com 
African entrepeneurs to Chinese companies
The beginning of a 'win-win' relationship? But much better a win win "in proportion".
Chinese priorities change: from politics to minerals
You can create your own African start up with Chinese or Arabian money about projectst to do in Afica, about loans, human resources, and obviously about industry 4.0 etc etc inside SYlodium's system.
Our logical business system, allows you to segment your target markets to be seen, and dominate the bilateral trade niches you choose from China or Russia towards Africa.
" Your import-export business in Internet's guts"
Major China-Africa infrastructure cooperation projects
New from ChinaDaily.com
BEIJING — The development of China-Africa relations has picked up speed since the country put forward a notion on its policy towards the continent four years ago, with their major infrastructure cooperation projects gaining momentum.
During a visit to Africa in March 2013, Chinese President Xi Jinping proposed developing relations with Africa with sincerity, real results, affinity and good faith.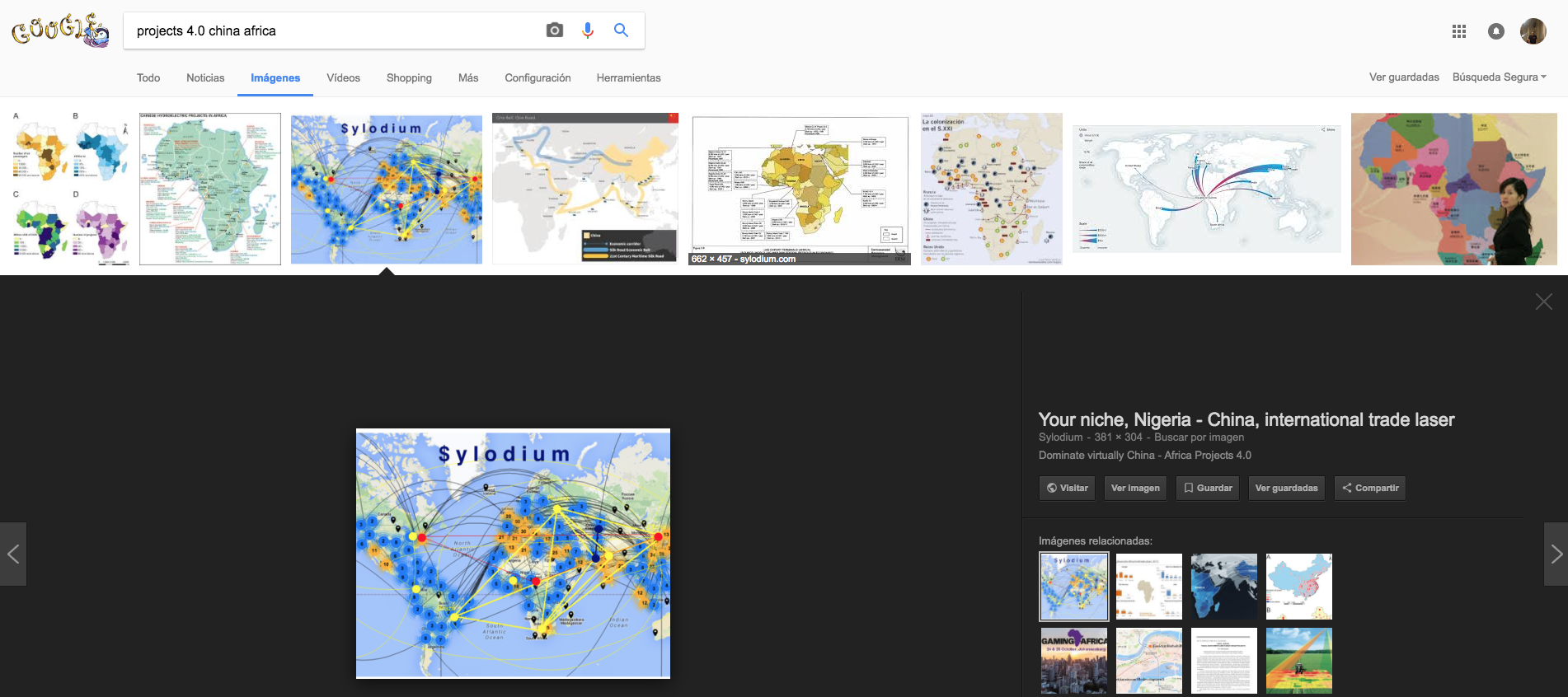 At the second summit of the Forum on China-Africa Cooperation held in December 2015 in Johannesburg, South Africa, China announced that it would roll out 10 major plans to boost cooperation with Africa in the coming three years, in areas including infrastructure.
The following is a brief introduction of the two sides' major infrastructure cooperation projects which have drawn worldwide attention.
Lobito-Luau railway in Angola
Addis Ababa Light Rail Transit (AA-LRT) in Ethiopia
Kigamboni Bridge in Tanzania
Abuja-Kaduna railway in Nigeria
Ethio-Djibouti railway
Tanzania-Zambia railway
Pointe Noire (Republic of Congo) special economic zone
Garissa power plant in Kenya