For Bloggers
A challenge to manage Asia to Africa, and Africa to Asia Apps Industry?
Contact us here mayado@sylodium.com
Make money with us
For companies
Make business in all bilateral trades (Nigeria – Japan, Ethiopia – Indonesia, India – SA….) Apps Industry, beteween Asia and Africa
For Institutions
Tap Sylodium for synergies to conquer Asian - African trade relations in Internet
This new is from MoneyControl.com
Moneycontrol wins Best Mobile App at Asia Mobile Awards.
Moneycontrol News
India's number one financial news platform Moneycontrol has bagged the "Best Mobile App for Business" award at the prestigious GSMA Asia Mobile Awards 2017 at the Mobile World Congress in Shanghai.
Commenting on the win, Manish Maheshwari, CEO Network18 Digital said: "It is a moment of pride for us at moneycontrol.com to have made the significant jump from being India's No.1 finance app to now, being recognised as a leading business app in all of Asia. Our vision is to serve as the disruptors in the segment and continuously deliver breakthrough content and user experience. We look forward to keep the momentum going to achieve new milestones in the field." 
The Moneycontrol app was awarded for innovation, design, capabilities, customisation options, user experience, ease of use and reliability amongst other parameters. The popular app beat a number of other apps in Asia to emerge as the winner in the best mobile app for business category. It acquired 57% of 5 star ratings and total number of 2 billion Screen Views (Android + iOS).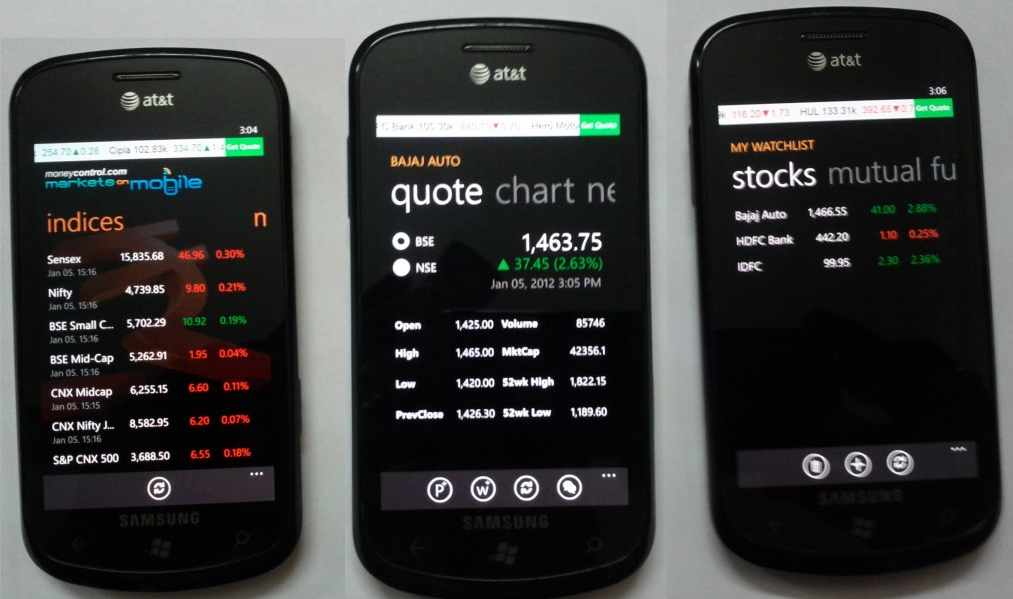 The Moneycontrol app offers the latest market data, business and markets news coverage as well as Live TV with 'Audio only' and 'Video on Demand' features. Users can also manage their finance portfolio, engage in conversations on the message board and in a host of other features on the app. The offering is available for Android, iOS and Windows devices. Moneycontrol app has witnessed 7.6mn direct downloads so far.
The prestigious Asia Mobile Awards recognises excellence delivered in the arenas of mobile devices, technologies, applications and services that are available pan Asia. The panel of judges includes some of the leading researchers and writers in the world, who assess mobile products and services.
The Moneycontrol app helps users track the latest updates on Indian and global financial markets. It covers multiple assets from BSE, NSE, MCX and NCDEX exchanges and helps track stocks, Futures, Options, Mutual Funds, Commodities and Currencies with ease.
Besides, users can stay up-to-date with the wide range of news covered in Moneycontrol's News and Personal Finance sections. Moneycontrol offers expert's views, in-depth coverage and analysis of the financial markets.