Are you a visionary about Philosophy 4.0?
Do we not realize that language can be represented in coordinates? Logometry
We do not realize that machines can not feel or think, but can have an artificial intelligence based on a language of zeros and ones that represents human language?
We do not realize that logic does not account for grammar, and that the reality of life and things are not logical but psychological?
Are not actually more compatible many of the philosophical theories like Hegel and Marx than they seem to be, don't we notice that instead of contradicting themselves, they only follow the same paths but in a different direction?
Why do we insist on seeing cotradictions, where there are only different points of view or senses?
Why do we always want to abolish the previous, when the previous is as valid in its terrain as the present in theirs?
We have turned the clock of history. After the agricultural revolution, writing, geometry and Greek philosophy, then the printing press, the scientific revolution, the renaissance, the new world, and the Cartesian revolution, came the industrial revolution, the explosion of science and communications, technologies, until computers, Internet, the current technological revolution, with the AI, the IoT etc where again, philosophy emerge, and even metaphysics means technology in our Heminemetics Project.
Yes, we have turned the clock. Philosophy, via logometry (representation in language coordinates) is the most advanced technology for AI (heminemetics), IoT (Rexiologoy)
Do you have any APP ideas between for China, Africa or China – Africa related with PHILOSOPHY APPS 4.0? Make money with us info@sylodium.com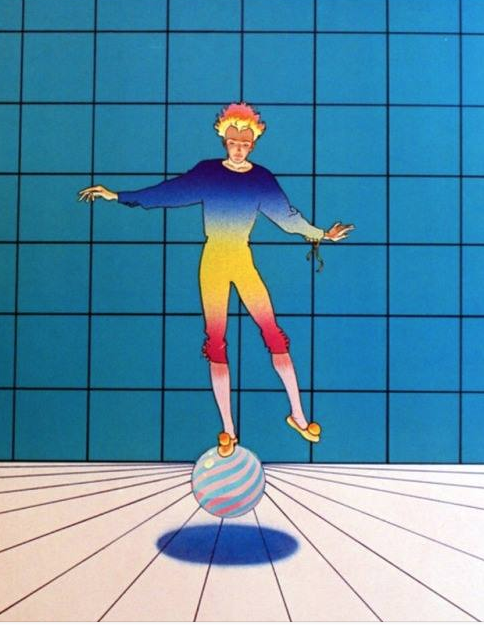 It is time for philosophy to recover its weight and bring order to the mess of sciences and current knowledge exceedingly diversified and specialized without common core, or perhaps, with esoteric, religious proposals, or distant theories of what man can achieve with the reason.
In Sylodium you can build your own BCB (beneficial circuit business) in China to Africa exchanging START UPS PHILOSOPHY with products services, GLOBAL TRADE projects, patents, spaces and money (our UNOS) inside our system, contact us here info@sylodium.com and make money together with us.
To thrive in the Fourth Industrial Revolution, individuals, companies and societies can no longer afford to think about the future in linear terms, says Mr Charlie Ang, ambassador for Singularity University's Singapore Chapter and Founder of Everything40.com. Read more from Asian Scientist Magazine at: 
Be part of the future-ready generation of 2020
You can create your own APP inside Sylodium's system as China – Africa 4.0, XIAN – Southern Africa Tech IMPORT EXPORT 4.0 , NINGBO – West Africa IMPORT EXPORT INDUSTRY 4-0, Qingdao – Nigeria IMPORT EXPORT 4-0 , China South – South Africa Philosophy 4.0, China – West Africa IMPORT EXPORT AI FOR PHILOSOPHY APPS 4.0.
AsianScientist (May 23, 2018) – By Sim Shuzhen – In his 2005 bestseller The Singularity Is Near, futurist Ray Kurzweil described how multiple fields of technology—including computing, artificial intelligence and biotechnology—will continue to advance at an exponential pace. To avoid being blindsided by the immense technological, social and economic changes that will ensue, humans must follow suit, putting aside our tendency to think linearly and learning to think exponentially instead,
The future of global trade, plus AI software and Trading-IIoT platform is in our hands.Do you have TECH PHILOSOPHY ideas about FIR for for your African country, to rotate it globally? 
what about working online with your TECH PHILOSOPHY ideas sharing with us to make money together? Care your APP, rotate your country in the UNOS fire business game. You build your own Appendix inside our Sylodium's system becoming our partner, info@sylodium.com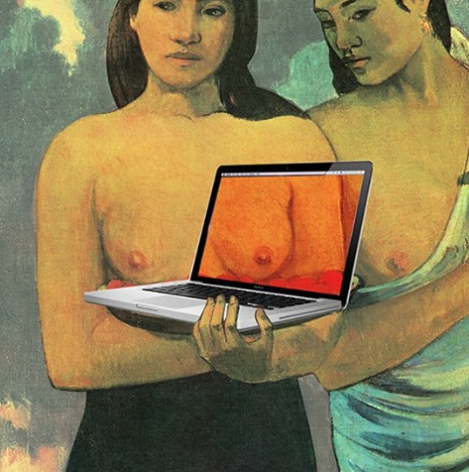 China – USA – EU - Africa 4.0.
China's strategy in Africa: Thinking deeply but moving cautiously
IN just one week from March 29 to April 4, Chinese President Xi Jinping has warmly welcomed heads of state of Namibia and Zimbabwe. Both countries are located in Southern Africa, with huge potentials to become great and wealthy players.
In addition, two countries have agreed with China to establish or to upgrade bilateral comprehensive strategic cooperative partnership.
It is self-evident that Africa has been one of the key parts of China's overall strategy in foreign affairs.
It is believed that China and Africa will join hands to build a closer community of shared future for China and Africa and constantly inject new impetus into the development of China-Africa relations. 
Donald Trump's trade war with China has not done the US any favours so far
 In a previous article, I hypothesised that if a US-China trade war were to happen, China would come out of it much better than the United States. My argument was based on economic and social factors that gave China an advantage over the US. What has unfolded since has been tariffs on key Chinese and US exports in a tit-for-tat encounter. Overall, the US as the instigator was on the offensive and all China had to do was resist. And it did, which meant this endeavour has been a big loss for the US.
China's top electric car startup is using Apple's playbook in China to take on Tesla
Chinese electric car startup NIO thinks it can take on Tesla and the auto industry by using similar strategies that Apple used to dominate the market share for smartphones.
Other companies, particularly in China, can compete with Apple on hardware and price, Li said, pointing to Xiaomi smartphones, which typically have the same high-end features as iPhones and are priced lower
Another optic to consider is China accepting some of the US demands, which is not a sign of weakness. This is fairly common in Chinese dealings where agreements are considered malleable, and is very much in line with the Confucian philosophy. Those experienced in China business know this well. 
You can build your own niches inside Sylodium's system as China – Africa 4.0, Ningbo – Southern Africa TRADE 4.0 , XIAN – East Africa TRADING EXIM 4-0, Hong Kong – Nigeria IMPORT EXPORT 4-0 IOT PHILOSOPHY , Qingdao – South Africa PHILOSOPHY 4.0, China – East Africa IMPORT EXPORT APPS FOR AI. 
But, according to Izzy Zhu, vice president of user development at NIO, it's not just about building a different type of car, but about a different type of company.
"If you look at other companies and other industries — like Starbucks or Airbnb — they all think about user experience rather than the product itself," Zhu told Business Insider.
Confucius Institutes Athens conference aims to deepen China-Europe ties
ATHENS, May 21 (Xinhua) -- The 2018 European Confucius Institutes Joint Conference started in Athens on Monday aiming to strengthen the cooperation between China and Europe.
"The Confucius Institute ....provides an important platform for widening people to people exchanges and deepening friendship, thus playing a positive role in the Belt and Road Initiative," Wang said.
Macron is making another big play for Africa, this time for its startups
France has had a long centuries-long relationship with Africa—in particular with the countries it colonized until the early 1960s. Those countries, mainly in West and Central Africa and also in North Africa, are home to more than 120 million people.
Unlike Britain, the other major colonizer of Africa, France's post-colonial ties have remained firm, through major upheaval and economic change. In recent years those ties have started to fray around the edges, with the increasingly tense debate around the CFA, the two common currencies of West and Central Africa, which are still guaranteed by the French treasury and pegged to the euro.
Macron said the French development agency (AFD) will be backing a new $76 million (€65 million) digital project that will offer funding for African startups.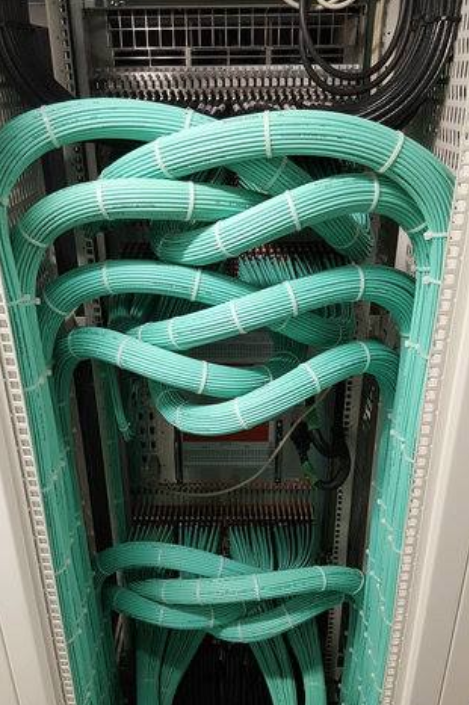 Philosophy 4.0 related to IOT//IIOT-AI. Are you there yet?
Philosophical shift?
Zuckerberg seems to understand this new reality? He said in his testimony to Congress: "We're going through a broader philosophical shift in how we approach our responsibility as a company."
But how will they do this? Who is the chief philosophy officer at Facebook? How will Facebook's executives come together to proactively assess the broader social, political and human consequences of what their technology, business and users do?
We think that FB don't understand that Phislophy is the Tech, not just Ethic ir Ideas. They say that Zuckerberg, Travis need to go further as leaders to overcome technological parochialism, and address political and social issues that go beyond Silicon Valley and wrestle with the truly difficult questions of leading the human enterprise. We know a lot about his business acumen, but we don't yet know as much about his wisdom and rectitude to respond to these challenges as a leader.
Who cares? this isn't the point, the point is that Philosophy is the new Tech.
ST produces safety chip
ST has brought together the latest digital security techniques in a single chip to protect Smart Things and Networks including those for utility infrastructure against cyber threats.
Device designers can take advantage of the freedom to create their own security profiles, or get to market faster using ST's pre-certified profiles such as German BSI and French Enedis smart-utilities specifications.
To help customers use the device, ST provides secure device-personalization service.
Personalisingveach device with its unique identity and cryptographic keys is a fundamental part of the secure-element philosophy to create trusted hardware resistant to cloning or hacking. 
In Sylodium, the IIoT and Global trade are linked here in Sylodium via Heminemetics, Logometry, and Rexiology will do it in the unique way can be do it in a global sense.
Make business with Chinese companies with African countries but about "Reasonable PHILOSOPHY 4.0" not stupid tech PHILOSOPHY .