For Bloggers and agents.
Would you like to create your own APP inside Sylodium's system? in China – Africa bilateral trade relation?
Do you read and think? It is not a joke. Yes, we know you read and you think, but, do you really read and think when you browse in Internet? Sorry for this question, only, in case you do.
Work with us to make money together, you will own your own APP at Shanghai – West Africa Artificial Inteligence, Ningbo – Nigeria Reasonable Techs, Hong Kong – South Africa Reasonable Industry 4.0, Beijing – East Africa 3D Printers, Guandong – North Africa LED trade, etc etc.
Start up your APP with us.
Contact us here  info@sylodium.com if you want to Make money with us
Tap Sylodium the Automated Business System, for bring your proposals to life and to build your global niches at China – Africa relation in Internet. You join us for free, then, you conquer and manage your business niches.
build your niches, your circuit business, or your own APP inside Sylodium's system.
Make business in any bilateral trade (Nigeria – Shenzhen trade, China – South Africa industry 4.0, Ethiopia – Guandong tech, Hong Kong – COMESA Apps…)
our key is in our Logical Business System 
Microsoft launches education apps in Africa
new from TelecomPaper.com
Microsoft has launched a new product targeting learning institutions. Microsoft 365 Education consists of several applications and products integrated to aid learning at all levels. Featured apps and products in the cloud-based package include Office 365, Windows 10, Intune for Education and a Minecraft game that teaches students lessons on coding.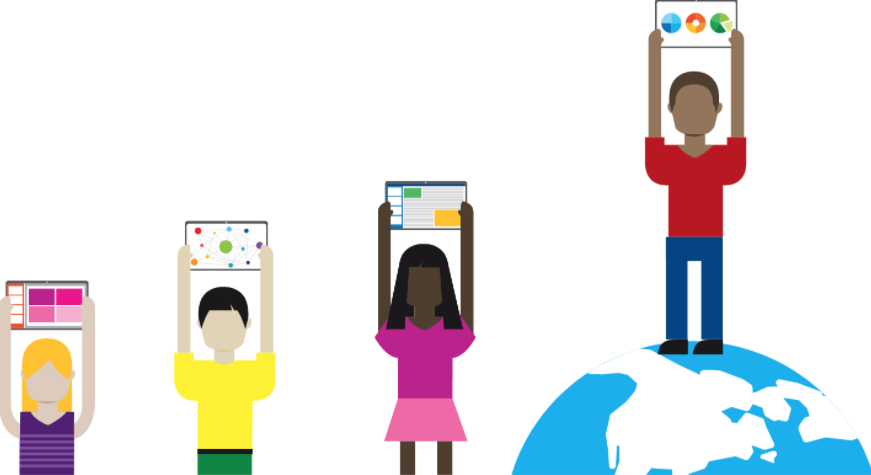 Microsoft's new package is expected to empower teachers by making it possible for them to use applications when instructing students. The tech firm announced that the product is available in 19 countries in sub-Saharan Africa and hopes to grow the number of partners as it unveils more tech products for education.
Currently, the product is being used to aid learning in various institutions in Kenya including Strathmore University, United States International University-Africa and Catholic University.