For bloggers
Do you want to manage all news about Apps Industry?. Are you a visionary? Do you have a good idea about any App business but not money to become reality? Contact us here mayado@sylodium.com
For companies
Make business in all bilateral trades. Specially between Asian countries with African countries about Laser; LED Industry, Apps Industry, and Shipping business
For Institutions
Tap Sylodium if you are in Asia - Africa institutional relations (contact us for synergies) www.AfricaASEAN.com
This new is from PCmag.com
The Best VoIP Providers and Phone Services for 2017
It's true that your mobile phone is always with you, but you may not always want to rely on it as everyone who has ever had a dropped call knows. You can, of course, still get a landline number from your local telephone or cable operator—AT&T, Comcast, Time Warner, Verizon, and the rest. But you can do better. You can use a lower-cost Voice-over-IP (VoIP) service that takes advantage of your broadband internet connection for your phone service. It is possible to do this in many different ways, with numerous benefits. VoIP services offer some nifty calling and voicemail features beyond just a reliable connection for your home or small business. They offer features such as software phones (softphones), call routing and recording, SMS text, and video conferencing capabilities. Finally, there are higher-end, business-grade VoIP services for larger companies with more heavy-duty enterprise features.
VoIP providers come in all shapes and sizes. In this roundup, we review traditional VoIP providers that started with calling and have gradually added a wider array of features. We also review cloud-based services such as Skype that began as video conferencing services and have since rolled out significant VoIP capabilities. Some VoIP providers use entirely cloud-based user interfaces (UIs) and calling, while others offer both web-based calling and routing through physical handsets, which are available from a number of sources.
Polycom is one vendor that offers a wide variety of IP-based products including phones. RingCentral, for example, partners with Polycom for their handsets. Polycom also offers solutions which work with Microsoft Skype for Business. Whether you're dealing with a combined hardware and software solution or a fully cloud-based application, VoIP services provide a powerful combined communication platform to keep you connected in exactly the way that suits you.

What Is VoIP?
The way in which voice signals are transmitted nowadays has evolved significantly since the original invention. In the beginning, the method involved a very simple point-to-point connection between two devices. Over time, the concept of switching was introduced, enabling the routing of calls to multiple devices using an operator to physically "switch" a user's phone and connect the call to an incoming line. Early versions of automated call switching used electromechanical switches to connect outside lines to a specific handset. With the introduction of digital circuits came the ability to automate the switching functions and make it simpler for the user to make and receive calls.
The concept of the exchange came about as the number of telephone lines began to grow, and the grouping of numbers by a central office or local exchange became necessary. This concept utilized the idea of a three-digit exchange number, which is still used today as the first three numbers after the area code. With a four-digit extension number a single exchange could, theoretically, handle up to 10,000 numbers from 0000 to 9999. The same idea was used for large corporations with thousands of extensions in the form of a Private Branch Exchange (PBX).
VoIP is another evolutionary step in the transmission of voice over long distances. At the most basic level, it involves encoding voice into a digital form, which can then be transmitted over the internet. On the receiving end, the encoded signal must be decoded to let recipient hear the sender's voice. Other pieces of the puzzle include Session Initiation Protocol (SIP), which handles the setup of a VoIP call.
Technical details for SIP can be found in RFC 3261. Request For Comment (RFC) documents are maintained by the Internet Engineering Task Force (IETF) and document the bulk of protocols and services in use on the internet today. SIP can be used with a number of streaming protocols covering both voice and video. SIP is used to connect endpoints and establish a session which persists until disconnected.
Most VoIP providers incorporate a cloud-based PBX as a part of their product. This functions in much the same way a traditional PBX works on-premises in that it connects calls destined for a specific endpoint to an incoming line. Another key function of a cloud-based PBX is to provide a Public Switched Telephone Network (PSTN) gateway to facilitate the connection of VoIP calls to a physical phone number.
VoIP Basics
For the best quality, you will need to meet a minimum upstream and downstream data throughput requirement. In addition, you'll also need to meet a minimum latency (time between when a signal leaves a remote computer and when your system receives it) number typically measured in milliseconds. It is possible to test your network connection to see if it will support a VoIP service. RingCentral offers this service from their website.
VoIP is usually very simple to set up. You get a box or special phone adapter unit from the service provider, plug it into power, your Internet router, and a standard telephone handset. An alternative that's becoming less common is to purchase a SIP phone, which includes electronics enabling it to sidestep the need for the adapter.
The price differences between VoIP and standard landline services are indeed significant. For example, in the New York area, a Verizon Freedom Value plan that includes unlimited local and long-distance calling costs around $59.99 per month depending on the bundle you choose. AT&T does better with an AT&T U-verse Voice Unlimited plan in Wisconsin costing around $35 a month, but there's a catch—you can't get it without adding at minimum a $14.95 per month Internet plan.
So you're looking at upwards of $50 just for landline service from the traditional Ma Bell duopoly. VoIP services cut that monthly bill significantly. 1-VoIP Residential starts at just $8.97 per month. A Vonage line or an entry level Phone.com plan will run you $9.99. RingCentral's Standard plan also starts at $24.99. Jive Hosted VoIP includes all voice features for $19.95, plus add-ons for premium services geared toward businesses. VoIPstudio starts at only $4.99 per user per month. Mitel MiCloud Office lets you choose different license levels of $19.99, $24.99, or $29.99 for each users depending on the level of features they need.
Not only do VoIP services cost less than standard phone line services, but they also add features on top of what you get from the legacy providers. For example, Mitel MiCloud Office, Phone.com, and Vonage offer mobile apps for Android and iOS that act as extensions to your main phone, including enhanced functionality rolled out specifically for new mobile operating systems (OSes) including iOS 10. Jive gives you browser-based, click-to-call functionality in Google Chrome and things such as drag-and-drop dial plan editing. RingCentral offers a host of additional features, from an auto-receptionist and role-based access control to call screening and team collaboration.
Skype and Skype for Business are, of course, better known for video calling than standard telephone system capabilities, but offer plenty of staples such as text messaging, call routing, speed dial, plus more robust tools such as Skype Translator. Another cool feature in most of the services is "phone hunt," which rings multiple phones or apps until you pick up or sends the call to voicemail depending on user preference. Other capabilities include caller blocking, three-way calling, and call waiting.
Skype also includes significant online chat functionality, which it is continually augmenting with new Moji (emoji-like stickers similar to that of Facebook Messenger), and a wide selection of bots representing an automated natural language helpdesk experience for users within the chat client for conversing and transacting with various brands and services.
Another core capability to mention is E911. Emergency service calling used to be a problem for VoIP providers, but the industry has developed a solution in the form of up E911 or Enhanced 9-1-1. When you sign up for Vonage or other providers, you have to specify an address for 911 service. This sets up E911, which lets the emergency operator see the location where the call is coming from to more quickly dispatch first responders. The services also have a fail-safe number you enter—another phone number to forward calls to in case your internet connection goes belly-up.
Business VoIP
The business-focused entrants in this roundup, as you might expect, go much farther in additional capabilities, serving as PBXes. These let your business present a professional appearance to the telephoning world with features like call routing, automated attendants, call recording, and conference call bridges. Interactive Voice Response (IVR) systems replace the need for an operator to route calls to departments or individuals using dial-by-name. For customer support the use of call queues complete with hold music and wait times help enhance the customer experience.
Most mobile phones have an integrated contacts feature which lets you dial directly from an entry. This is a key time saver for business customers and supported by most business VoIP services. Integration with popular services such as Gmail and Microsoft Office 365$89.99 at Amazon bring an additional level of support. RingCentral Office offers these integrations plus other popular services like Zendesk$5.00 at Zendesk and more.
Another area of Business VoIP support covers the growing number of mobile employees using softphones for sending and receiving calls from a laptop or mobile device. With a cloud-based PBX solution, you can have employees at different physical locations to include multiple time zones. This makes it easier to support longer business hours to cover your entire customer base. Most of the business offerings offer call routing based on time of day and time zone.
It's also possible to switch a call from a mobile device to a desktop line or vice versa. Business products generally offer several pricing levels based on the number of lines needed, ranging from about $20 per line for large organizations to $35 per line for smaller groups; you also pay more for some added features like integration with cloud business services such as Salesforce$25.00 at salesforce.com, though products including Mitel MiCloud Office and VoIPstudio offer integrations with Salesforce and other CRM platforms built-in.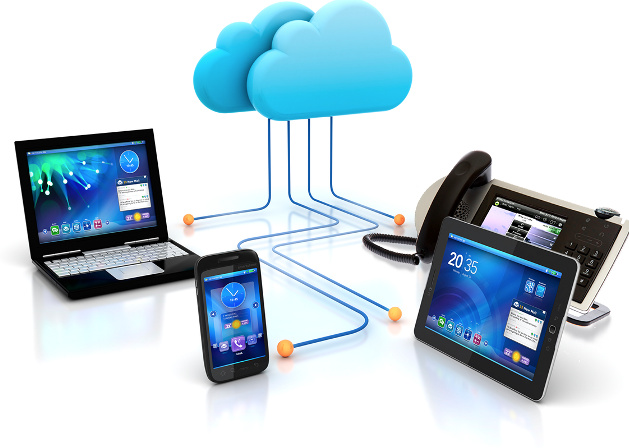 Softphones and Mobile VoIP
One way to make a dent in your standard landline or mobile plan calling charges, is to try using either a mobile VoIP client or a software-based VoIP client on your PC, generally called a softphone. Both of these are essentially software apps that mirror the functionality of a physical VoIP phone. After all, with VoIP, everything you need to create a telephone is right there on your computing device -- dialer, speaker, network connection. And with everything else that PCs and mobile devices can do, mobile VoIP apps and softphones can add all kinds of new functionality that can revolutionize your telecommunications experience.
Nowadays, most VoIP providers, especially those selling any kind of business VoIP solution, will have both a compatible softphone app as well as mobile apps built specifically for popular mobile operating systems (OSes), including Apple iOS, Android, and Windows 10 Mobile. If your provider has these options available, you'd be well served to download and give them a try as both softphones and mobile VoIP clients can offer significant benefits as well as new capabilities you won't find through your standard desktop or mobile phone experience.
Softphones, for example, allow your employees to make and accept calls using not just their standard office line, but also any associated telecommunications apps, no matter where they are. So if a sales person happens to be out of the office in another country, she could still log into conference calls, take client calls, and even handle customer service requests using the organization's helpdesk app, just as if she was in the office. And she can do it all while using a low-cost or even free pubic internet connection. Another key capability of softphones is their ability to integrate with other office communication channels for a better, more capable experience. So, for example, a softphone can combine a telephone conversation with text chat and screen sharing, which means a conversation between two employees can seamlessly add more participants, handle private text chats between those participants while the call is still going on, and extend to a collaboration session where the group shares screens, documents, and data—no prep, no reserved lines, just button clicks.
Mobile clients are basically the same thing as softphones, they're simply optimized for a particular mobile OS and for being used in mobile situations, which means they're designed to switch easily between different cell and wireless connections on-the-fly. Similar to softphones, this means you can let your employees use whatever the cheapest wireless connection around them happens to be -- and often that can be free. They also allow your employees to utilize your company's phone system on their own devices, meaning if you've bought into RingCentral, your employees can download that company's mobile client onto their personal smartphone, login with their corporate credentials and start making calls using their standard office lines and rates. All with no or little interference from your IT department.
The final benefits of softphones and mobile VoIP apps is an evolutionary one, namely integration. While early implementations of both softphones and mobile clients simply presented a software picture of a phone with all the usual buttons made clickable and some new buttons added for new features, that's changing. Voice is becoming integrated with other back-end apps, especially those that optimize direct interaction with customers like email marketing, helpdesk, and customer relationship management (CRM). In many of these apps, softphone capabilities are simply showing up as features. Those features are delivered by your VoIP provider, but to the software user, they simply appear as part and parcel of whatever app they're using. This goes the other way, too, where up-and-coming VoIP providers, like DialPad$15.00 at Dialpad, are working to turn their softphones into platforms that manage integration into different apps for you or can switch to a more standard softphone format if the situation requires. In short, one of the best features of VoIP is that it brings the telephone into the realm of software, and that means endless opprtunities for integrating, optimizing, and expanding your telecommunications experience.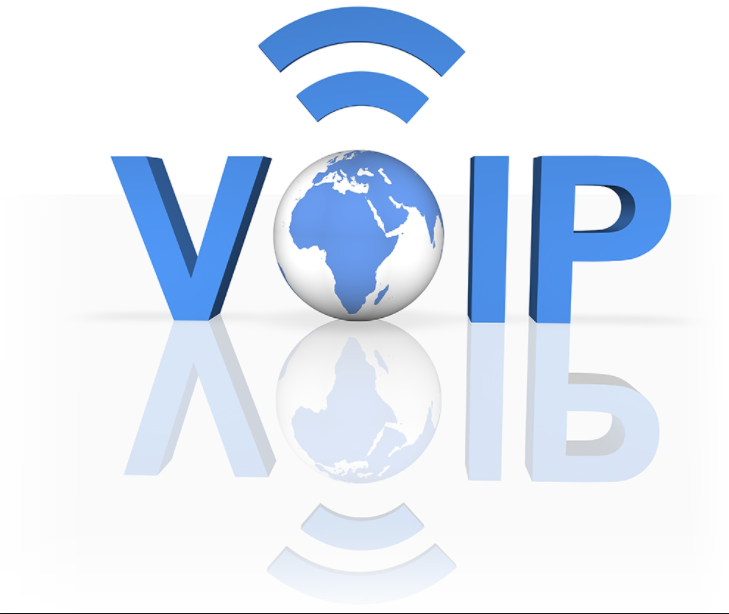 Make the Internet Your Landline
You could certainly get away with having a mobile line as your only telephone, but landline service retains its advantages, including never having to worry about how strong your cell signal is or whether your battery has any charge left. Landlines and VoIP also tend to provide clearer and reliable sound at all times. If those characteristics have undeniable appeal for you, then look through our summaries of the best VoIP services around and dig into the review links for more details.
Be aware that using a VoIP service puts you at the mercy of your internet provider. If your internet connection goes down, then so does your phone service. While this isn't the issue it once was, it still should be considered when making your purchasing decision. Heavy internet gaming or video streaming which consumes a large amount of bandwidth could affect your voice quality as well. Though, whether you're looking for a personal alternative to traditional telephone service or searching for an effective, scalable way to equip you small to midsize business (SMB) or home office with an array of cutting-edge communication capabilities and connectivity, one of these VoIP services may offer the right combination of features and price to suit your needs.