For bloggers and agents about USA – Africa High Tech, Industry 4.0, AI, Laser Trade…
 you can choose your American - African niches to manage and dominate them virtually due to our crossing system in order to make money together with us
For example, Nigeria – New York AI, California – SA Industry 4.0, USA – Africa start ups AI, Florida – Maghreb 3D Printers….
In any case, we prefer talk about reasonable tecnologies and/or reasonable APPS, and/or reasonable start ups together with us
Become our African agent or blogger in USA – Africa Industry 4.0. to win money with us.
contacts us here info@sylodium.com
For companies and institutions in USA – Africa
Our business language (a new and necessary automated system) allow users segment their target markets and dominate the niches they choose virtually, futhermore, they multiplicate exponentially their possibilites to be found in the Web USAAfrica.biz
Start-up snapshot: Using artificial intelligence to improve education
New from How we made it in Africa
 M-Shule (meaning "mobile school" in Swahili) is a Kenyan edtech platform, designed specifically for primary school students across sub-Saharan Africa. The company uses artificial intelligence to create and deliver personalised learning programmes to students via SMS.
Some Questions to Claire Mongeau, founder of M-Shule
How did you finance your start-up?
We carried out a small friend and family funding round, which gave us enough runway to research, design, and finally build our pilot product. We then secured a pre-seed investment from EWB Ventures (Engineers Without Borders Canada) to fund our pilot. We're currently raising a seed round for scale across Kenya.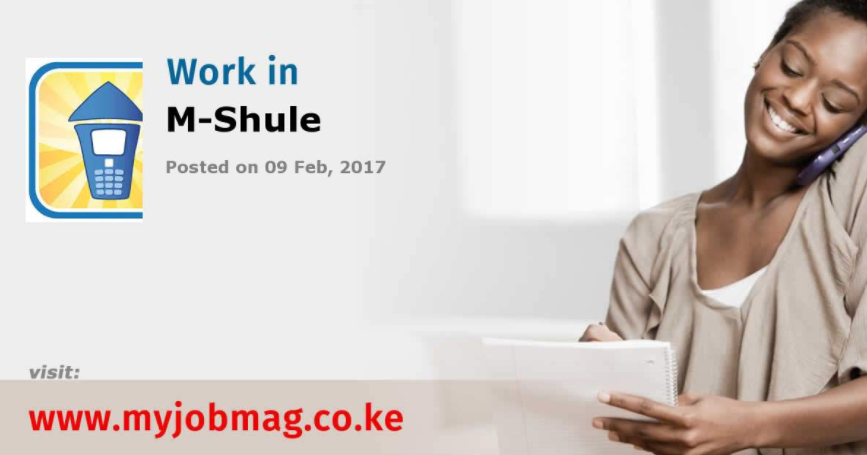 So far, what has proven to be the most successful form of marketing?
Education is a very human-centered sector. We've been most successful when we embrace a 'design-thinking' mindset and put our users at the heart of every decision. Our marketing has been very hands-on – we visit each school, work with the headteacher and staff to help them take ownership of the programme, and support each individual parent and student in coming on board. As we scale, our goal is to continue to build strong relationships with our customers that will encourage them to spread the word and keep coming back.