For Bloggers
A challenge to manage Latin America - Africa 3D Printing Industry?
Contact us here mayado@sylodium.com
Make money with us
For companies
Make business in all bilateral trades (Nigeria – Argentina, Ethiopia – Mexico, Brazil – SA….) 3D Printing Industry, beteween Latin America and Africa
For Institutions
Tap Sylodium for synergies to conquer Latin American - African future trade relations in Internet
This new is from IrishTechNews.ie
3D PRINTING FOR HUMANITARIAN AID
Inspirational, motivational and truly humanitarian. Faculty Engineers from UCD Ireland are using 3D printing technology to resolve one of the global aid's logistical problems. Here's their story:
What is The Rapid Foundation all about?
The Rapid Foundation project is a charitable project aimed at empowering people around the world by giving them access and training to disruptive technologies, enabling them to create and innovate to solve their own problems. We try to improve the access to technology and daily lives of people living in disadvantaged locations. We have conducted field trials in Uganda, Rwanda & Southern India during a month long overseas aid missions, and have conducted a number of workshops, demonstrations and public engagement workshops with the general public all around Ireland.
 How are you different?
The project shifts the status quo of the traditional methods of delivering western aid to developing countries. Traditional aid projects will send technology and expertise to a location for a short period of time, implement ideas then leave, thus removing most of the technology and expertise until the next trip. We believe this is inherently unfair, as the local people can only influence these projects, not lead them, stifling creativity and imposing western world solutions in non-western countries.
The Rapid Foundation changes this completely, by supplying technology and training directly to local people, facilitated by an overseas or local volunteer, then we allow the projects to be fully run by local people, encouraging them to spread their knowledge, train other locals and utilise the provided technologies to create, innovate and develop solutions to their own problems. To date the equipment deployed to developing countries has been owned by the foundation itself.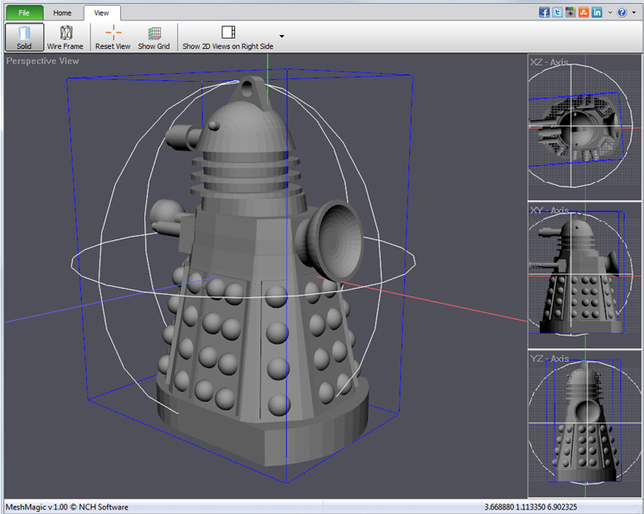 How many years has it been going?
We started in 2015, when my partner, Dr. Shane Keaveney & I, decided to do something about access to technology in the 3rd world. We wanted to help people in disadvantaged locations create, design and innovate, but we found that the technology that comes via NGO's regularly returns with the teams. We decided that in was unfair that we had access to unbelievable capabilities via low cost technologies, but others didn't, so we decided to try and do something about it.
What was the inspiration behind the project?
Shane and I are both engineers, we get to solve problems create and innovate every day. We know first-hand the power of the new breed of disruptive technologies, but are aware that access to these systems in quite limited. We wanted to give more people access to these world-changing technologies, so we started the project to do just that.
Do you actually do in practice? What sort of technologies do you use?
We use low cost consumer 3d printers (Ultimakers, Prusa i3) along with free online open source 3d modelling software (Tinkercad) and databases (Thingiverse) to help the people we engage with to innovate, create, design and produce their ideas. The idea is to enable people to develop their own ideas, but in instances where expert support is needed (complex failures, difficult design issues etc.) we communicate via Skype and other online video software, giving users no cost access the expertise of our project partners, engineers and designers. The innovation in our work is supplying the means to realise ideas directly to the users, in any location globally, thus allowing them (with basic training) to be fully involved in the process of design, innovation and producing their ideas, removing any negative influence from outside facilitators. This allows the people to directly solve their community's problems, improving engagement with the solutions as they are locally lead and developed. Many other projects provide finished solutions (As in the Enable Hand supplying low cost prosthetics), whereas we provide the tools and knowledge that allows the solutions (and further improvements, upgrades and replacements) to be produced on site, by the users or local community members. The use of online communication systems to provide the minimal expert input required bridges locational and educational divides, while enabling user's direct access to professions when required, without the need to expensive/time consuming direct travel. We have included low cost Augmented and Virtual Reality systems into our technology offerings for this year, using free development software (Entiti & Unity) to allow the development of innovating content by project participants for use with smartphones and supplied low cost VR headsets (Google Cardboard and equivalents).
I hear you have won a few awards for this work. Tell me about them?
We have indeed, we were awarded the IMechE Fritz- Schumacher Award 2016 for overseas work with the Rapid Foundation, which is given to recognise individuals for their outstanding contribution to alleviating poverty in the developing world through innovative, simple and sustainable engineering and technology solutions.
I was named as one of Forbes 30 Under 30 Europe 2017 in the Science & Healthcare category this year, which was amazing. I am going to the Forbes Under 30 Global conference in Boston in October to represent the project and our work. Shane & myself were also named as two of Ireland's Ten Outstanding Young People by Junior Chamber International, these awards recognise those who excel in their field and create positive change.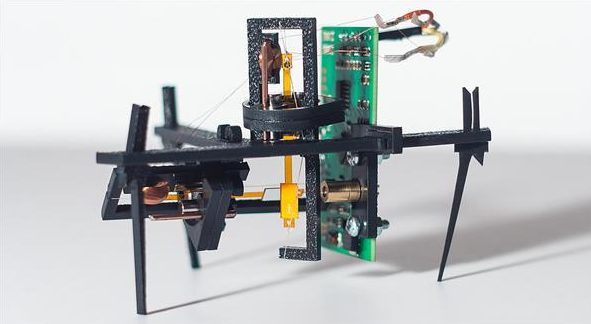 Any exciting plans for 2017?
We in the process of forming an official social enterprise, and are beginning to work with international NGOs to facilitate projects in both the developed and developing world, while working to help influence government policies in the innovation, education and entrepreneurship fields. We plan to try and expand rapidly with partners in India, East Africa, South America and Asia.
We are planning on using the Non-Profit organisation business model, so have started looking for funding to support our overseas projects. To date all our actions have been self-funded, but we need support to help grow as quickly as we have planned.  To achieve our goals, we aim to run a 100% Profit/Revenue model, with a strong global social awareness programme to promote creativity and work completed on out projects around the globe.
You are based in Dublin. How is that working for you?
Great. Dublin is a great place to access the rest of the world. We have a globally diverse team, spread across different fields and around Europe with engineers, scientist and development professionals in Ireland, Switzerland, Canada and Belgium.
I heard you guys have a campaign, how is it going? 
I am in the running for Nissan's Ireland's Generation Next programme. The Nissan Generation Next programme is designed to support ambitious Irish people, from whatever walk of life, who have the drive and determination to become tomorrow's leaders. Winning the programme would give us much needed support to help us grow our projects in Ireland and abroad.
It would be great if the readers could vote for me, to help us win the support. It takes seconds, and you can vote once every 24 hours! You vote first time with an email address, click a confirmation link that's emailed to you then you can simply vote with your email every 24 hours! All votes are much appreciated. You can vote with all your email addresses, so get voting.  You can vote for me via this link:
https://www.nissangenerationnext.ie/entry/candidate/78