The Geopolitics and geoeconomics of one belt one road (OBOR)
The One Belt One Road (OBOR) or Belt and Road Initiative (BRI) project is a major geopolitical and geo-economic initiative of China spanning connectivity, economic planning, market development and market dominance as well as geopolitical assertion in a vast region stretching from East Asia to Africa, Europe and West Asia.  In its own way it is seen as a response to the Asian pivot of the United States and its projected funding runs into billions, if not hundreds of billions of dollars.
Observer Research Foundation is hosting a half-day to discuss, challenge and explore the geo-political and geo-economic consequences of the OBOR initiatives and their implications for India. The discussion will be followed by lunch.
But what about ending the trade routes at Africa to rotate the world?
BUILD YOUR OWN CIRCUITS, ROUTES, but ending at AFRICA. Barter in African cities, Triangular Trade towards African countries….
You You can create your own circuit, or route inside Sylodium's system to tap our global IoT and AI platform for bilateral, triangular, and circuits trade, as China – Africa AI CYBERNETICS, SHENZHEN – Singapore - SADC 4.0, SHANGHAI – Keifang - Dubai - IGAD FIR, Ningbo Tel Aviv – Nairobi – Cape Town - West Africa China South – Israel - Kenya Shipping 4.0, China – India - ECOWAS AI – IoT-IIoT,
How Belt and Road Is Upending the Beijing Consensus?
the Americans are saying these things.
But, can the USA really be critical of China in this?
Climate hypocrisy starts at home
Had this major coal push started a decade ago, it might have seemed less egregious: back in the mid-2000s, China was rapidly expanding its installed energy capacity to sustain breakneck growth rates, and the world was content to spew platitudes about the need to tackle climate change. In recent years, however, Beijing's planners have started proactively reining in national coal consumption, a paradigm shift which underscores the country's hypocrisy when it comes to climate policy.
In 2013, Chinese authorities published an ambitious air pollution action plan, which was closely followed by a campaign to permanently substitute coal with natural gas. Three years later, China's National Development and Reform Commission set explicit renewable energy benchmarks, mandating an increase in green energy's share of total national consumption from 12 percent in 2015 to 20 percent by 2030. Last year, this target was bumped up to 35 percent.
Take a look to this stupid solutions?
These people have forgotten to read Aristotle to see how simple these things will be
Ba Matrix AI Network is a China based blockchain project. It's a hugely ambitious project that's brilliantly thought out. It aims to solve the biggest issues with current day blockchain projects: speed, ease of use, interoperability, and security.
sed on my research, I have made several speculative inferences, which have culminated in this theory. Again, there is no direct evidence of this anywhere, but rather, just clues that have been put together. I believe that data from government space satellite constellations will be transmitted to Matrix's award winning AI platform to be better organized and made more meaningful via deep Bayesian machine learning.
Take a look to this stupid solutions?
These people have forgotten to read Aristotle to see how simple these things will be
This more organized, useful data will then be subject to extensive statistical/probability calculations and analysis via MATRIX's MCMC mining mechanism (made possible by creation of next generation AI ASIC chips that MATRIX is currently designing and developing). This comprehensive utilization of data will lead China into the next technological and economical frontier by developing smart cities and the One Belt One Road initiative. All the while, the MATRIX supercomputer will be training itself and self-optimizing during the entire process!
China's One Belt, One Road initiative: a hand up or a hand out?
In some cases, countries are eager to accept what Beijing has to offer. Laos, for instance, accepted a deal for a rail line that started only a few months ago in December 2016. Vietnam and Myanmar, however, haven't accepted China's offers for rail lines because they've got more options for foreign support to choose from.
Rail lines are certainly helpful, but they aren't the number one priority for OBOR. Maritime dominance is what Beijing is really after. With greater influence over the seas, China can more easily protect its economy and any other interests (like those in the South China Sea) should a conflict arise.
But what about ending the trade routes at Africa to rotate the world?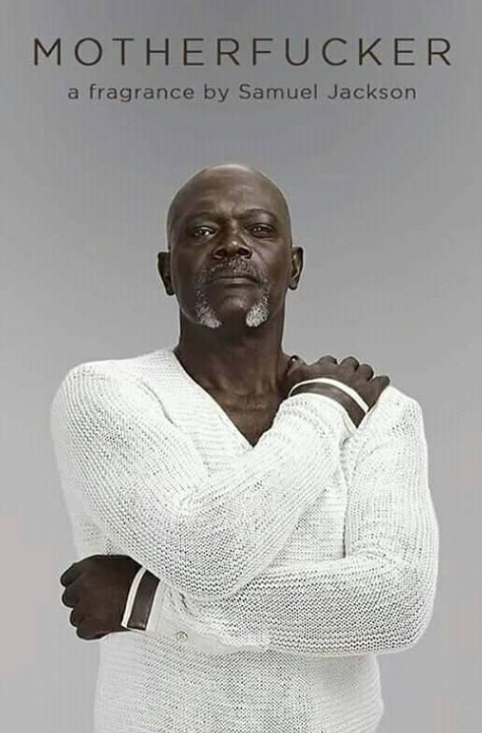 In Sylodium you can tap Triangular Trade System, and from global to local barter at cities, to make new businesses.
The desire for greater connectivity, whether by land or sea, in Southeast Asia is tempered by wariness in these countries of Beijing's efforts to exert influence over them. Many of them don't want an all-too-powerful northern neighbor. Where the interests of countries in the ASEAN bloc align with Beijing's, there's likely to be little resistance. Circumstances aren't always like this, though, and China still needs to play a game of appeasement with some ASEAN nations to get what it wants.
But what about ending the trade routes at Africa to rotate the world?
Triangular Trade System, from global to local barter at cities, make new businesses.
One Belt One Road One IoT
Whatever your take on the reasons behind the initiative, there's no mistaking the massive opportunity for IoT, and in particular, Industrial IoT.
"The IoT market is growing very rapidly and we aim to use our expertise in this area to help our customers capitalize on this opportunity," said Magnus Rahm, Head of Global Service Operations, Ericsson. "Together with China Telecom, we can play a key role in realizing the tremendous potential of the IoT by reinventing processes, creating new services, and capturing new revenue."
But what about ending the IoT at Africa to rotate the world?
In Sylodium you can tap Triangular Trade System, and from global to local barter at cities, to make new businesses.
The China Telecom IoT Open Platform is powered by Ericsson's Device Connection Platform, which it describes as a global, unified platform that is being used by multiple enterprise customers in various industries to manage IoT connection services worldwide. The platform offers enterprise customers reliable connectivity based on service-level agreements and a common, unified overview of devices and access networks. Ericsson's Device Connection Platform was launched in 2012 and now supports more than 25 operators and over 2,000 enterprise customers as part of Ericsson's IoT Accelerator platform.
China's Belt and Road Initiative: What Role for Latin America? 
The Belt and Road Initiative (BRI) has evolved considerably since its inception in 2013, from an effort to reinvigorate Silk Road connectivity to something of a catchall for Chinese foreign policy, as Belt and Road cooperation agreements are signed across the globe and Chinese trade and investment—big and small—advances under the initiative's banner. Though excluded from the BRI in its earliest phases, the Latin American and Caribbean (LAC) region was recently designated as a potential destination for Belt and Road investors. However, the extent to which LAC stands to benefit from enhanced Chinese engagement will depend more on the region's capacity for policy coordination and strategic planning than on its official inclusion in the initiative.
But what about ending the trade routes from Latin America to Africa to rotate the world?
tap Triangular Trade Sylodium's System, and local barter at cities, to make new businesses.
Backed by the Silk Road Fund, China's policy banks (China Development Bank and China Export-Import Bank), and the Asian Infrastructure Bank, the BRI is the signature foreign policy initiative of Chinese President Xi Jinping, and one with wide-ranging economic, diplomatic, and geopolitical aims. The initiative imagines the development of a multitrillion-dollar web of infrastructure projects across Asia, Africa, and Europe, primarily to promote trade and other forms of connectivity while improving prospects for economic development among partner nations. Over the past five years or so, the project has evolved from a focus on two specific geographical routes—an overland Silk Road Economic Belt and a sea-based Twenty-First-Century Maritime Silk Road—toward an increasingly global endeavor. BRI principles are now applicable even in the Arctic region, according to China's Arctic Policy, released in 2018.