African dealing with Russian and Chinese Reefer companies 4.0.
Reefer shipping carrier Africa Express Line (AEL) has placed an order with Maersk's container manufacturing arm, MCI, for 500 StarCool reefer boxes.
The new units will be equipped with controlled atmosphere (CA) and remote container monitoring (RCM) technology
Are you in reefer industry, in FIR, or in coming business? Any trade relation between your African country with China or Russia?
We need your talent, we can make money together. contact us here info@sylodium.com
African entrepeneurs to Chinese and Russian companies 4.0
Grapes from the Orange River region and Namibia, as well as the Northern Region (Limpopo and Mpumalanga), make up the 4,300 pallets on board Swedish shipping company Cool Carrier's specialized reefer vessel, the Wild Cosmos
smarter ways of surveillance, energy consumption reporting, better interfaces etc.
reefer energy metre to give the container lines a transparent way  to see the kWh that the reefer uses at the terminal
PTI (Pre-Trip-Inspection) to check if the machine is functioning correctly,etc 
Become a leader or become a follower in Industry 4.0 ups on you, today.
" Your import-export business in Internet's guts"
Our logical business system, allows you to segment your target markets to be seen, and dominate the bilateral trade niches you choose from China and Russia to Africa.
New from The Cool Star.
AEL is the logistics subsidiary of France-based Compagnie Fruitiere, a highly integrated fruit production operation that controls virtually every step of its supply chain, from production through to delivery to customers in Europe and West Africa. It operates two services connecting West Africa with North Europe and the Mediterranean.
According to vesselsvalue.com, its owner, Bernard Schulte, chartered the vessel to AEL at a rate of $11,500 a day for a year. It will take delivery of the 500 new reefer units from MCI's production plant in Qingdao.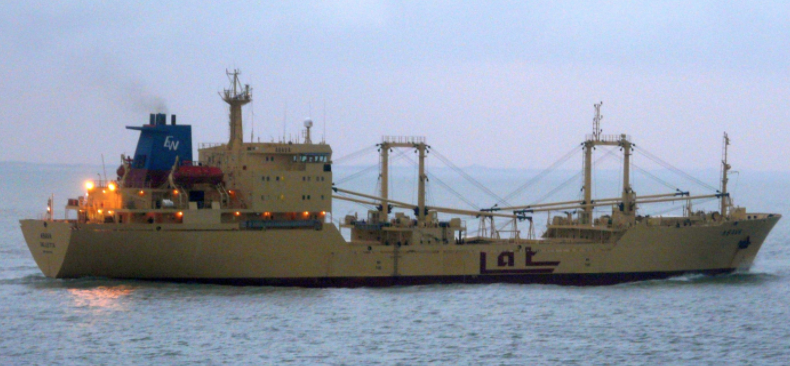 MCI chief commercial officer Soren Johannsen said: "We have a long-standing relationship with AEL and we are delighted that they again have chosen to add the most efficient container model.
"The integrated Star Cool 2017 model provides a whole suite of new efficiency-enhancing features to support the needs of modern container operations – from monitoring and controlling the atmospheric conditions on the inside of the container to digitalised solutions that allow for transparency and expanded data access."
The "digitalised solutions" include an meter that measures energy either manually or via AEL's full modem coverage, and the intelligent trip inspection (ITI) system now standard in Star Cool reefers.