Blogger, agent: your own business in China – Africa? 
despite the many misgivings Africans feel about China, they are also making a hard-nosed calculation that the continent can profit from a close relationship with China in a way it can't with the West.
Really? Do You agree? Tell us. 
We are mainly in China – Africa shipping business and in Middle East – Africa Projects and Industry 4.0, but our system allow as to afford any global niche you choose to make money together with us.
Contact us here, info@sylodium.com for be our blogger managing  China – Africa big projects, Arab blocs – African blocs Industry 4.0, ECOWAS infrastructure projects, China – Africa Loans…etc etc
Another option is being our collaborator in your African country if you consider as a good thinker, visionary, hard studious, then, you can become our blogger (or even our partner) to dominate your business niche (or niches) in and to win money with us in Nigeria, Tanzania, South Africa, Egypt, Ethiopia, Morocco, Algeria, Angola (any African country) in relationship with China or Middle East in projects or Industry 4.0, contact us. info@sylodium.com
FOR COMPANIES AND INSTITUTIONS:
Tap our unique Crossing System. SYLODIUM: the business language
Here's How China Is Changing Africa's Future
new from Huffingtonpost.com
JOHANNESBURG ― The contrast couldn't be starker. As U.S. President Donald Trump's government continues to champion isolationism and undermine decades-old international relationships, China is rolling out its Belt and Road Initiative, or BRI, a project to build a new "Silk Road" that could change the meaning of globalization itself. Africa is at the margins of both of these developments, but its future will be determined by them.
As someone who grew up in Africa, the project stirs a tangle of emotions. While it will directly affect East and North Africa, there is the chance that it could spur desperately needed development all along Africa's eastern seaboard, where countries are still trying to recover from the proxy conflicts of the Cold War.
Breaking Down The Belt And Road Initiative
The Belt and Road Initiative breaks down into two parts, one over land and another over sea. The former, known as the Silk Road Economic Belt, is made up of interlinked rail lines, communications networks, and oil and gas pipelines running from Chongqing in China to Duisburg in Germany that connect the economic powerhouses of the Pearl and Yangtze Rivers with Rotterdam and Hamburg.
The second section ― the 21st Century Maritime Silk Road ― is a series of linked shipping lanes from Quanzhou in China's Fujian province to Piraeus in Greece. It is enabled by a selection of massive port expansions from Colombo in Sri Lanka to Mombasa in Kenya. From there, it passes through the Suez Canal to the Mediterranean, and then overland to northern Europe. The maritime part of the scheme officially ends in Greece.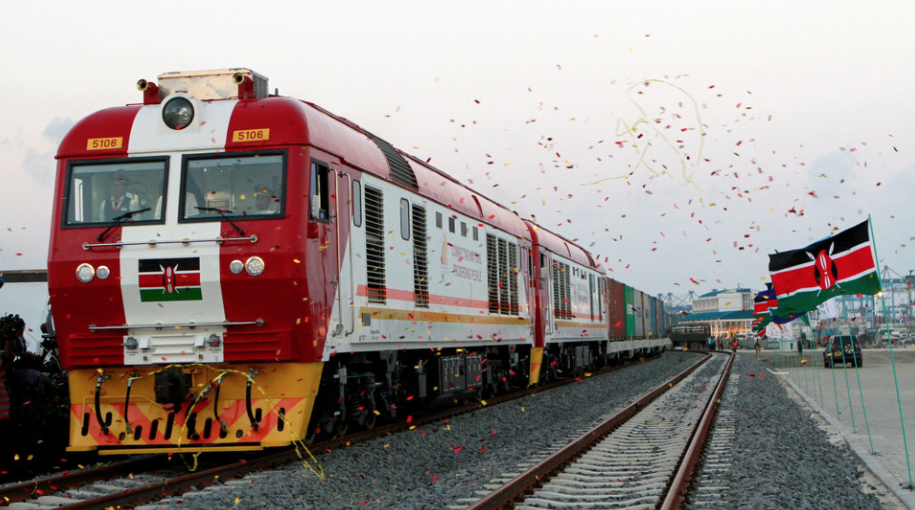 China's Impact On The Continent
According to the Chinese government's official plans, BRI has two African hubs: Kenya and Egypt. But Chinese-funded rail and communication networks are also linking other East African countries like Ethiopia, Tanzania and Rwanda to the BRI route. The most notable of these is Djibouti, the home of China's first overseas military base, key to combating piracy along the African leg of the BRI sea route. The military base is only a few miles from America's Camp Lemonnier base, opening up Djibouti to potential conflict. Yet, its government is already talking about turning the tiny country into a Dubai-style transit and logistics hub.