Could China - Africa 4.0 be the key to change the World Order?
For every reason, like it or not, the fourth industrial revolution is not an option. Like gifts from God, it, or precisely the artificial intelligence-dominated power, will bring great convenience to our lives. With smart technology, a "circular economy" will soon come to truth with less waste discharged; "" will help us to use energy efficiently; new energy will be developed continuously and in consequence, environmental problems caused by climate change will be largely solved. Considering the tough reality in Africa and suffering from climate change and difficulties in obtaining new energies, the coming "cyber power" may provide sound solutions.
Rotate your African country, put Namibia above Germany, or Kenya above United Kingdom etc etc
Create your own CHinese African START UP or Appendix inside Sylodium's system as Shanghai – SADC AI GAMIFICATION, GUANGZHOU – EASTERN AFRICAN Industry 4.0, Zhengzhou – East Africa APPS 4.0, Qingdao – Botswana 4.0, China – EASTERN AFRICAN FIR 4.0.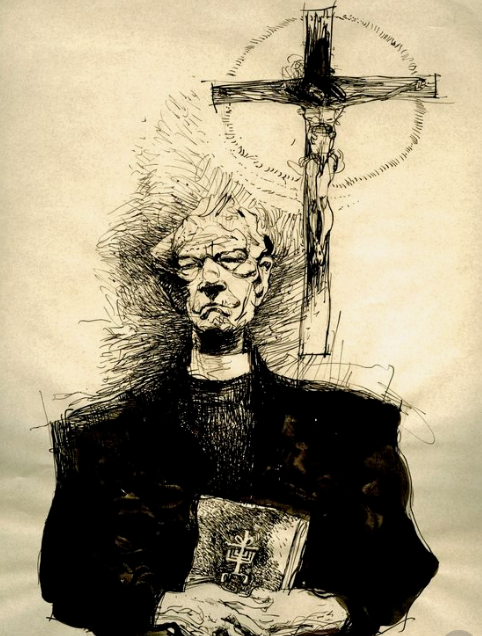 China 4.0 towards Africa 4.0
One Belt One Road: Central Asia As Largest Mining Beneficiary
Since it was first announced in 2013, China has committed vast amounts of money to the new Asian Infrastructure Investment Bank (AIIB), the New Silk Road Fund (NSRF), the Shanghai Cooperation Organisation (SCO), the Silk Road Gold Fund, the Mining Industry Development Fund, as well as numerous bilateral arrangements with countries.
Africa's opportunity
Botswana's science and technology minister Mmamoloko Kubayi-Ngubane said "innovation coupled with entrepreneurship is the engine of growth of any modern economy".
"The emerging fourth industrial revolution, which will affect and change the whole world, demands that we invest in information and communication technology infrastructure – otherwise we will be spectators of this revolution and not active participants," she said.
Wits University acting vice chancellor Tawana Kupe asked "Where is Africa in the fourth industrial revolution?"
Three panel discussions were held in answer, the first on how governments and policymakers can nurture innovation in the digital economy.
China's 'Little Africa' losing its allure
The change of fortune in Little Africa is also due to a growing number of Chinese entrepreneurs setting up shops in countries across Africa, the Zhengzhou-based South China Morning Post reported in May of this year. The Chinese traders based in Africa benefit from low import duties and levies, which allow them to import from mainland China and to offer cheap goods to local markets.
The South China Morning Post reported the number of Chinese living in West Africa to be between 20,000 and 30,000, several thousand times the number residing there in the mid-1990s. "In just a decade, the flow of economic opportunity between Africa and China is reversing as Chinese entrepreneurs sense greater possibilities offshore and Africans feel the squeeze on the mainland," the paper remarked.
BUILD YOUR OWN CIRCUITS, ROUTES.
You can create your own circuit, or route inside Sylodium's system as China – Africa AI GAMIFICATION, GUANGZHOU – Singapore - SADC Shipping Business, SHANGHAI – Dubai - IGAD trade routes, Ningbo –Nairobi – Cape Town - East Africa Shipping global, China North – Middle East - Botswana Shipping 4.0, China – India - IGAD coordinated routes 4.0 
Trade Business related with INDUSTRY 4.0. Are you there yet?
How To Transform Marketing For The Fourth Industrial Revolution
Develop consistent messaging for customers -- and investors.
Do a better job of telling your story. Too often, marketers craft their messages based on their business strategies, which makes their communications internally focused. Effective marketing begins with understanding your customers' problems, digging for pain points and showing how you solve them with your solutions -- but you can't stop there. You need to know what investors want as well. Do your research to learn what investors are looking for in business models and make sure your communications address what will make them confident in your company.
REXIOLOGY OF COMING WORLD via FIR.
The age of gunpowder: when China fell asleep and the West conquered the world
The one that USA passes the accent of the good roll with China to Russia (only the accent) will give, one of lime and another of sand, and it is that it never rains to the taste of all, in the vineyard of the Lord
To change the system you have to change the Empire
and TODAY India Russia and China are also capitalists
gutting the globe, it is Africa that emerges as the Egg of History, Wheel and Returns: the word Love from Peak to Mount, vibrates the hollow of the guitar! Torn the inside of your coins! a tapestry frays, and finally, the food remains there, without lies, well served
Axis X – (Our) Ontology
x1 Essence: x2 Subjects x3 FACTS.  x4 Phenomena x5 New Class 
Axis Z. (Our) Potentiality
z1 Ideas. z2 Categories. z3 Entities z4 Here and now. z5 History
Axis Y. (Our) Reality
y1 Nature . y2 Principles. y3 Rules. y4 Structure.  y5 The Power,  The truth. The Tech.  
The business of successful Gamification
Yu-kai Chou's has developed an eight-part model which he calls the Octalysis. It is not an eight-step process for developing a stunning game. Rather, it is based on the credible assumption that almost every successful game, appeals to "Core Drives" that all people possess.
These drives motivate us towards decisions and activities. On this assumption, it is equally credible that if none of these Core Drives are behind the action or output that you desire from staff, you should not be surprised if there is no motivation; and the desired outcome never materialises.
As you read through this review, it is useful to think about how you could use these "Core Drives" to promote the activity you desire from your staff.
BUILD YOUR OWN NICHE WHERE YOU CAN LEAD BUESINESS TOWARDS COMPANIES AND INSTITUTIONS.
 GUANGZHOU – SADC AI GAMIFICATION 4.0, SHANGHAI – North Africa AI GAMIFICATION, Ningbo – East Africa AI IoT-IIoT GAMIFICATION - , China North – Zimbabwe AI -IIoT, China – North Africa 4.0
Festo: Master Factory 
Festo is a German multinational industrial control and automation company based in Esslingen am Neckar. The company was set up by Gottlieb Stoll and Albert Fezer in 1925 to produce wood processing machines. Later, pneumatic technology, which is closely related to automation technology, was brought in from the USA by one of the founders. Festo soon realised that there was little knowledge about automation technology in Germany at the time, leading to the establishment of Didactic in 1965 to provide technical education services whilst introducing this new production technology to the market
If you are in future business, specially between China and Africa, you can be part of our CRYPTOCURRENCY
The UNO is the currency where the American pay 1$ and the Nigerian pay 1 Naira. etc
in Sylodium you can build your own BCB (beneficial circuit business) in China to Africa exchanging FIR with products services, ALL BILATERAL TRADE projects, patents, spaces and money (our UNOS) inside our system, contact us here info@sylodium.com, and make money together with us. 
In Sylodium, the useful APPS ideas about Artificial Intelligence (new software), and Global Business Structure are linked via Heminemetics, Logometry, and Rexiology will do it in the unique way can be do it in global 4.0 sense