FOR BLOGGERS and PARTNERS.
Do you want to manage LED Industry between Asia and Africa?
Contact us here, mayado@sylodium.com for be our blogger managing LED Industry Asia – Africa, so managign all the niches related you choose: Tanzania –China LED, Nigeria – Japan LED, Africa – ASEAN LED etc,
AfricaASEAN.com;  ChinaAfrica.mobi .....etc etc
Or be our collaborator in your African country?
if you are a good thinker, visionary, hard studious, you can become our blogger or our partner.
FOR COMPANIES AND INSTITUTIONS:
Tap our unique Crossing System. SYLODIUM: THE BUSINESS LANGUAGE. 
New from EXPOGROUP
The African lighting market is the emerging market prospects for LED lighting
The African lighting market is the emerging market prospects for LED lighting.
Recently a Zimbabwe began to use the LED street news cause industry attention, recognises this will make energy savings and reduced lighting operating costs for African cities, will be the lighting business in Africa a new milestone.
China-Africa trade volume has grown rapidly in African LED lighting demand increasing.
It is understood that dates back to the 1950-present, average annual growth of China-Africa trade volume 43.5%. As of 2011, China-Africa trade volume has reached US $ 160 billion, China has become Africa's largest trade partner.

This emerging economic modernization around the growing concern of African countries, especially at a time of global economic recession, retrograde still maintain fast economic growth in Africa. Africa has a population of world 15%, lighting and municipal lighting as the basis of the most promising global markets in recent years, Africa has been committed to the development of sustainable lighting solutions seeking effective solutions to power consumption in the global low-carbon trend, driven by demand for LED lighting increased.
Throughout the lighting industry in Africa, recently required for driving light bulbs solar panel power 20-30 watts, people can afford to buy only incandescent lamps. LED lamps are more efficient people to power only a few Watts of solar panels to meet the lighting needs. With LED lights, batteries, and falling prices for solar panels, combined with the innovation of business plans, millions of families in Africa and other regions very likely will be able to give up the kerosene lamp and incandescent lamp, instead, use a more advanced lighting technology.
Global LED layout of well-known companies are throwing huge sums of Africa's lighting market.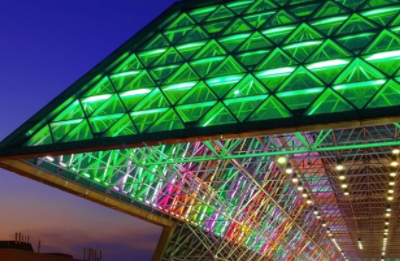 Statistics show that from the beginning of the end of last year, were outgoing LED industrial development in Africa the good news, the end of 2011, South Africa became the first African African countries in phasing out incandescent lamps. It is learnt that the introduction of LED lighting technology in each as South Africa gold enterprises to save about 41 million (nearly 4 million euro) energy, and reduction of 60,000 tons of carbon dioxide emissions over the same period, South Africa at the world climate conference to be held in Durban, Philips officials called for the globalization of LED lights as soon as possible. African JJ van Dongen, Chief Executive of Philips LED lighting has a great deal of benefit to African countries, and LED lighting technology as well as other high-tech (such as mobile phone technology) development offers the possibility.
Africa's "Dawn" on the economic potential of the LED light industry.
China LED light industry will usher in "Africa." China, as the largest developing country, and its Semiconductor lighting products to market is a natural match with Africa, at the request of joint development of low carbon and energy-saving era, now is semiconductor lighting business golden opportunity to cut into the African market. II Government and enterprise under market protection and appropriate channels, financial mechanisms should be established, making full use of government policies, the integration of related resources at the Union platform and lighting businesses take root in Africa as soon as possible.